Whistler, located an hour and thirty minutes outside of Vancouver, is one of North America's most popular ski resorts and towns. Popular for skiing, snowboarding and every other winter activity you can imagine it is also a popular spot to visit in the summertime. Here are a few suggestions for things to do in Whistler in the summertime.

Mountain Biking
Whether you decide to take a mountain biking tour around Whistler, which includes all of your gear rentals, or you plan on running the trails by yourself with friends, you will definitely be impressed. There are extensive trail networks and technical tracks and you can't beat the gorgeous scenery that surrounds you.

Explore the Treetops
If you don't mind heights you might be interested in getting a little higher and exploring the canopy of Whistler's forests by taking a ziplining adventure tour or going on a treetop canopy walk.

Get wet
While visiting Whistler in the summertime you can also explore nature while getting a bit wet. Take a white water rafting trip out on the Green, Lower Cheakamus, Elaho or Squamish Rivers. If you want something a little less extreme go fishing or take a leisurely paddle in a canoe along the River of Golden Dreams or kayak on one of the many nearby lakes.

Hit the slopes
If you go high up enough into the mountains you can still go skiing and snowboarding for a limited time in the summer months in Whistler. Take an express chair to the top of the Horstman Glacier on Blackcomb Mountain.

Explore the Village
Whistler Village is also a popular spot to explore in the summertime where not only can you find world-class accommodations but you can also enjoy many other delights. Enjoy a spa treatment, partake in some fine dining, do some boutique shopping, tour Olympic venues, visit museums, art galleries and more.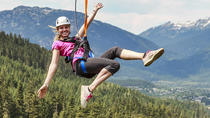 30 Reviews
Experience the exhilaration of flying as you glide along steel ziplines, suspended high above the breathtaking white-water river that divides the Whistler and ... Read more
Location: Whistler, Canada
Duration: 3 hours (approx.)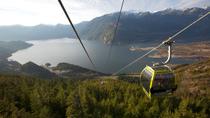 33 Reviews
Go from the sea to the sky with this fantastic gondola ride in Squamish, 40 miles (65 km) from Vancouver. Opened in May 2014, the Sea to Sky Gondola is an ... Read more
Location: Squamish, Canada
Duration: Flexible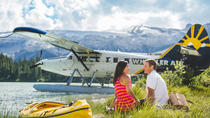 5 Reviews
Fly over British Columbia's spectacular coastal mountains and come in for a landing on a pristine alpine lake. On this 2-hour flightseeing tour from Whistler, ... Read more
Location: Whistler, Canada
Duration: 2 hours (approx.)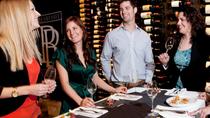 7 Reviews
Taste the finer side of Whistler on this 4-hour progressive dinner tour. From a 15,000-bottle wine cellar to an award-winning 5-star restaurant, your ... Read more
Location: Whistler, Canada
Duration: 3 hours 30 minutes (approx.)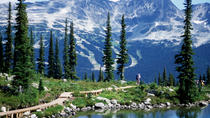 Explore beautiful British Columbia on a 11-hour small-group tour to the alpine village of Whistler. From Vancouver, travel along epic mountainous terrain and ... Read more
Location: Vancouver, Canada
Duration: 11 hours (approx.)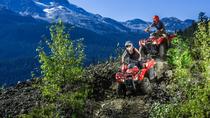 Explore the spectacular Callaghan Valley, with its unique geographical setting and phenomenal scenery. Come try out 4km of single track and tackle the rugged ... Read more
Location: Whistler, Canada
Duration: 3 hours (approx.)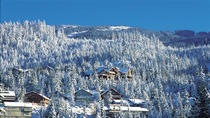 55 Reviews
Enjoy Whistler at anytime of year on this private and personalized tour from Vancouver. Although well known for being a great North American ski destination, ... Read more
Location: Vancouver, Canada
Duration: 8 hours (approx.)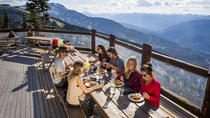 Join the original Whistler adventure dining experience with a Canadian salmon bake dinner at the Crystal Hut. Enjoy the incredible experience of climbing your ... Read more
Location: Whistler, Canada
Duration: 4 hours (approx.)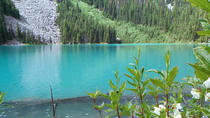 Enjoy the mountainous backcountry of Whistler on our guided day hike! Start in the valley and gain up to 1000 metres (3300 ft) of elevation, leading you to ... Read more
Location: Whistler, Canada
Duration: 1 day (approx.)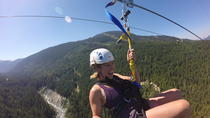 2 Reviews
Experience the longest zipline in Canada and the United States in Whistler, British Columbia. This is the ultimate zipline adventure, spanning a mind-blowing ... Read more
Location: Whistler, Canada
Duration: 90 minutes (approx.)