More than 180 man-made structures are a part of Yangon's City Heritage List, and while a trip to this former capital of Burma need not include them all, no visit is complete without at least a few stops to these impressive landmarks.

Bogyoke Aung San Museum

Spend an afternoon in this museum dedicated to the founder of modern Myanmar. This two-story building, which focuses on the revolutionary's life, was once his residence. Today it houses family photos, famous speeches and the car used the day he was assassinated.

Saint Mary's Cathedral

In a nation known for Buddhism, Saint Mary's Cathedral in the Botahtaung Township of Yangon is the largest cathedral in Mayanmar. Built in 1895 with a land grant from India, the cathedral is located at 372 Bo Aung Kyaw Street.

Strand Hotel

Travelers love this luxurious Victorian-style hotel that opened in 1901. Personalized butler service, high ceilings and hand-crafted furniture, as well as local cuisine and classic cocktails make this the perfect spot for an overnight stay or a later-afternoon drink.

Shwedagon Pagoda

Known as the Great Dragon Pagoda, the impressive gem work, gilded stupa and relics of previous Buddhas draw travelers, religious pilgrims and political figures to this impressive pagoda with a spire that can be seen from across Yangon.
20 Reviews
Explore Yangon, the former capital city of Myanmar (Burma), on a full-day sightseeing tour! Led by a professional guide, you'll gain insight into the life of ... Read more
Location: Yangon, Republic of the Union of Myanmar
Duration: 8 hours (approx.)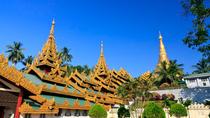 1 Review
Discover the best of Yangon with this private full-day city tour from Yangon City or the Yangon airport. Wander the Sule, Chaukhtatgyi and Shwedagone pagodas ... Read more
Location: Yangon, Republic of the Union of Myanmar
Duration: 8 hours (approx.)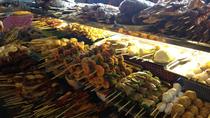 11 Reviews
Experience downtown Yangon as the locals do on a 2.5-hour walking tour of the night markets. Shop, browse, eat and revel in the ambiance of this vibrant city ... Read more
Location: Yangon, Republic of the Union of Myanmar
Duration: 2 hours 30 minutes (approx.)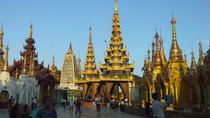 11 Reviews
This half-day Yangon tour with a knowledgeable guide immerses you in the local life of Myanmar (Burma), which has a fascinating history infused with rich ... Read more
Location: Yangon, Republic of the Union of Myanmar
Duration: 4 hours (approx.)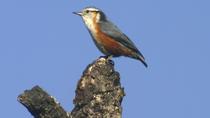 This half-day tour of bird watching in Yangon will give you a great opportunity to explore the Hlawga Park. During this tour, your professional guide will be ... Read more
Location: Yangon, Republic of the Union of Myanmar
Duration: 4 hours (approx.)
Experience the most authentic day tour of Yangon that immerse in colonial buildings, local ways of life, traditional culture, incredible history background, ... Read more
Location: Yangon, Republic of the Union of Myanmar
Duration: 10 hours (approx.)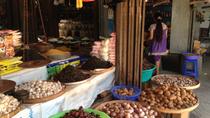 6 Reviews
Leave Yangon on a 5- to 6-hour tour that takes you to the potter artisans of Twante and the Shwesandaw Pagoda and provides a taste of rural Myanmar along the ... Read more
Location: Yangon, Republic of the Union of Myanmar
Duration: 5 hours (approx.)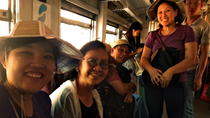 3 Reviews
Join this private tour with your professional English speaking guide and discover the former British Colonial City Yangon (Rangoon). Enjoy the exciting ride of ... Read more
Location: Yangon, Republic of the Union of Myanmar
Duration: 8 hours (approx.)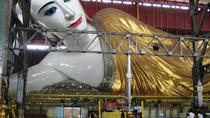 Full Day Yangon sightseeing tour features the significant highlights of Yangon and its surroundings: Chauk Htat Gyi, Kaba Aye and Botataung Pagodas. You will ... Read more
Location: Yangon, Republic of the Union of Myanmar
Duration: 8 hours (approx.)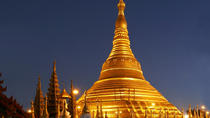 2 Reviews
This 3 hours private walking tour designed for small group of maximum 8 people leading by an experienced English-speaking guide. This walking tour focuses on ... Read more
Location: Yangon, Republic of the Union of Myanmar
Duration: 3 hours (approx.)