Yangshuo RECOMMENDATIONS See all
Biking in Yangshuo
By Viator, November 2013
No reviews, be the first!
With relatively flat roads winding through the towering limestone karsts along the banks of sleepy rivers, Yangshuo seems make for biking. As one of the most popular bases for biking in all of China, Yangshuo has a little bit of something for everyone, from short, beginner-friendly routes to multi-day adventures further afield.
One of the most popular routes allows you to peddle past many of Yangshuo's best attractions. Starting in the city, you'll make a 12-mile (20-kilometer) loop past the Big Banyan tree, Moon Hill, Jianshan Temple and along the Tian Jia River back to Yangshuo. Pack a picnic lunch and spend the whole day exploring the rural countryside around town, and be sure to pull over somewhere to see the sunset light up the karst formations.
The province is very safe, so feel free to forge your own path or sign up for a guided small-group bike tour to visit some off-the-beaten-path areas of the region.
Travelers looking for something a bit more adventurous will love Yangshuo for its wealth of adventure sports. Try several of them on a 5-day Yangshuo Bike Adventure that includes daily moderate bike rides with stops for rock climbing, rafting, hiking and kayaking along the way.
Your biking adventures needn't be limited to Yangshuo. On a 7-day Yangshuo Bike Adventure, you'll get to see the highlights of Guangxi Province from the saddle, including the photogenic Longji Rice Terraces, the city of Guilin, the Li River, Butterfly Valley and several small villages along the river. A support vehicle will be with you the entire time, allowing you to relax and enjoy the ride.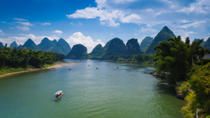 3 Reviews
Experience the best of Southern China, beginning in Hong Kong and then followed by its famous mainland neighbors - Guangzhou, Guilin, Yangshuo and Longsheng - ... Read more
Location: Hong Kong, Hong Kong
Duration: 6 days, 5 nights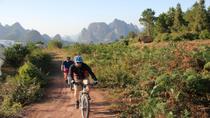 2 Reviews
Experience the unspoiled scenery of rural Yangshuo on a 5-day bike tour, perfect for those with a hunger for adventure! Enjoy several moderate bike rides with ... Read more
Location: Guilin, China
Duration: 5 days, 4 nights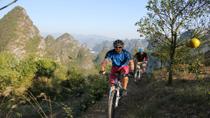 2 Reviews
Explore China's unspoiled countryside as you travel from Guilin to Yangshuo by bike on this 2-day adventure with your own expert guide. Tap into your inner ... Read more
Location: Guilin, China
Duration: 2 days, 1 night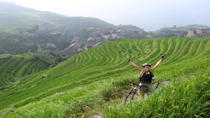 2 Reviews
Get ready for an adventure-filled week as you explore the rural countryside of Guangxi by bike! Your guided bike tour will take you off the beaten track from ... Read more
Location: Guilin, China
Duration: 7 days (approx.)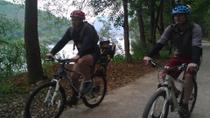 1 Review
Enjoy an amazing outdoor adventure that's perfect for the whole family on this 5-day Yangshuo tour from Guilin. Take guided bike rides through scenic mountain ... Read more
Location: Guilin, China
Duration: 5 days, 4 nights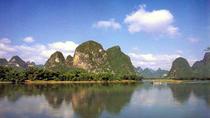 44 Reviews
Take a day trip from Guilin along the impressionable Li River, twisting and turning through lush Chinese landscape that will have you 'snap happy' with the ... Read more
Location: Guilin, China
Duration: 8-10 hrs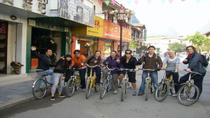 Enjoy a variety of interesting activities on this full-day guided bike tour of Yangshuo. Begin your day with a relaxing tai chi lesson with the locals beside ... Read more
Location: Yangshuo, China
Duration: 5-6 hours