Yangtze River RECOMMENDATIONS See all
Take a Yangtze River Cruise
By Viator, June 2015
No reviews, be the first!
Traveling through China can often be a whirlwind of activity with so much to see within a limited amount of time. Cruising down the Yangtze River offers the opportunity to slow down and experience China's rich history and culture at a more leisurely pace.

The Yangtze River is the longest river in China and the third longest in the world after the Nile and the Amazon Rivers. Besides being one of the most important commercial shipping channels in the country, the Yangtze passes through some of the country's most spectacular scenery and past locales immortalized in Chinese folklore. When you take a Yangtze River cruise, you get a taste of the rural lifestyle along the river that is in a state of flux as old villages make way for modern high rises. A Yangtze cruise is a study in contrasts, with the natural beauty of the Three Gorges juxtaposed with the Three Gorges Dam, one of the world's most impressive feats of engineering.

Most cruise itineraries begin in Chongqing and continue down river, terminating in the cities of Yichang or Shanghai. Along the way, you'll pass through the mist-shrouded cliffs of the Three Gorges and have the opportunity to explore the necropolis of Fengdu. You can also take an excursion up the largest tributary of the Yangtze, the Three Little Gorges, with their hanging coffins, or choose to ride in a traditional sampan up the Shennang Stream.

If possible, plan your cruise for April, May, September or October when the weather is at its best. Cruises run both up and downstream, and while the downstream itinerary is sometimes a bit more costly than going upriver, you'll save a day of travel time. Cruise ships along the Yangtze typically carry about 100 passengers and vary in quality from luxurious to basic. When selecting a vessel, keep in mind that you get what you pay for.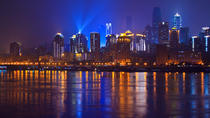 During this special evening in Chongqing, relax on a scenic Yangtze River cruise and then admire sweeping views of the illuminated city and mountains from One ... Read more
Location: Chongqing, China
Duration: 3 hours 30 minutes (approx.)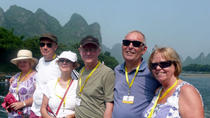 By taking this 8-day small group tour, you can appreciate the natural beauty of the karst mountain in Guilin, take a relaxing cruise on Yangtze River, and feel ... Read more
Location: Guilin, China
Duration: 8 days (approx.)