Yosemite National Park RECOMMENDATIONS See all
Best Yosemite Photo Ops
By Viator, June 2015
No reviews, be the first!
Thank goodness for digital cameras!

The natural beauty of Yosemite is so extraordinary that it inspired a conservation movement in the 1800s, which resulted in the valley's protection as a national park in 1890. Naturalists like John Muir and Ansel Adams were so captivated that they based their life's work here. If we were still limited by how much film we could carry, think of the shots we would miss. Now that we have digital, there's no limit to the number of stunning photos you can take; just warn the folks at home that they'll be settling in for a five-hour photo viewing party when you return.

Tunnel View
Called the most photographed spot in the country, Tunnel View is definitely the most popular photo op stop (as evidenced by the amount of cars and people perpetually parked here). With pine trees and the wide open sky perfectly framing the shot, Tunnel View offers the coup de grace of Yosemite icons with El Capitan, Half Dome and Bridalveil Fall just waiting to be captured.

Glacier Point
For one of the best views of Yosemite Valley and several of its show-stopping waterfalls, Glacier Point is a must visit for photos. Half Dome's curved aspect features prominently in the foreground while Vernal and Nevada Falls are just a short walk down the Panorama Trail. Only open from spring through fall, Glacier Point is worth scheduling your trip around.

Valley View
If you're heading to Mariposa Grove (remember to get a shot of yourself standing in the California Tunnel Tree), be sure to stop off at the Valley View lookout. You'll be able to capture the winding beauty of the Merced River flanked by El Capitan on the left and the Cathedral Rocks and Spires--it's a view you can't get from Tunnel View. You'll find Valley View along on-way Northside Drive before the Pohono Bridge.

Cook's Meadow
An easy 30 minute walk from Shuttle Stop #6 (Lower Yosemite Fall), Cook's Meadow in Yosemite Valley offers spectacular sunset views of Half Dome, Sentinel Rock, Cathedral Rocks and the Yosemite Falls area. On the edge of Cook's Meadow is Stoneman Bridge, a popular spot for capturing Half Dome over the Merced River.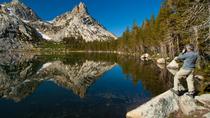 1 Review
Step into the shoes of Ansel Adams, Charles Weed, Carlton Watkins and Edward Weston during a basic or advanced photography lesson in magnificent Yosemite ... Read more
Location: Yosemite, California
Duration: Varies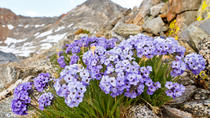 1 Review
This private tour of Yosemite National Park takes you on a 5-hour nature excursion, led by a local naturalist guide. Depending on your preferences and the time ... Read more
Location: Yosemite, California
Duration: 5 hours (approx.)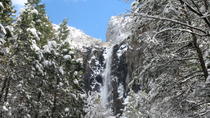 6 Reviews
Immerse yourself in the beauty and solitude of Yosemite National Park in the winter season and run away with us for two days of crisp, fresh mountain air! At ... Read more
Location: San Francisco, California
Duration: 2 days / 1 night