When the cold hits, Whitehorse transforms into a winter playground. Explore the countryside, open tundra, mountains and frozen riverbeds. Watch the Aurora Borealis light up the night sky. Relax with a warm drink by the wood-fired stoves downtown or take a dip in the hot springs.
At some point during the winter, you'll almost certainly hear the howl of the Alaskan Huskies as dog teams race across the tundra. Head out to one of the many sled dog adventure sites and take a team out for a run yourself. Feel the power of the dogs as they lead you over the Yukon powder and on the adventure of a lifetime.
If you'd rather feel the power of an engine, the Yukon backcountry offers some of the best snowmobiling in the world. Winding trails dip through scenic valleys and up over towering mountains, careen across frozen lakes and snow banks, and explore the beauty of the open land. There's no shortage of experienced adventurers to lead you on trips, or places to rent a top of the line snowmobile.
The cross-country ski trails that surround Whitehorse are world class. There are several extensive community trail systems, each with their own character and unique scenery, and there's a devoted community of friendly, knowledgeable skiers to show you the way. The Whitehorse area trails have hosted several World Cup events, including the Canada Winter Games and Haywood Ski National Championships. The expertly groomed trails are just minutes from downtown and range in difficulty from beginner to advanced. Along the way, be sure to watch for caribou, moose, elk, and more. At the end of the day, escape the cold and take a dip in the hot springs. Soak, swim and relax in the natural mineral waters of Takhini Hot Springs.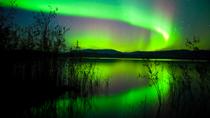 3 Reviews
Experience the wild beauty of Alaska and the glow of the Northern Lights (aurora borealis) on this 4-day tour to Whitehorse from Vancouver, with round-trip ... Read more
Location: Vancouver, Canada
Duration: 4 days (approx.)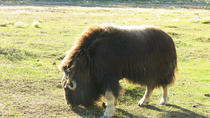 2 Reviews
On this half-day tour from Whitehorse, visit the Yukon Wildlife Preserve where you'll have the opportunity to view and photograph wildlife in their natural ... Read more
Location: Whitehorse, Canada
Duration: 4 hours 30 minutes (approx.)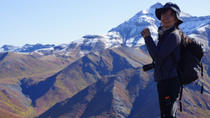 1 Review
On this tour, you'll see some of the most breathtaking views of the Yukon's landscape and scenery including Miles Canyon and Fish Lake.
Location: Whitehorse, Canada
Duration: 5 hours 30 minutes (approx.)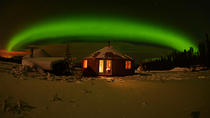 4 Reviews
As one of the most sought-after Northern experiences, a Yukon winter vacation is only complete with a viewing of the aurora borealis cascading across the Yukon ... Read more
Location: Whitehorse, Canada
Duration: 4 hours (approx.)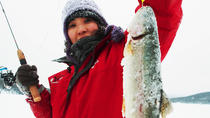 Join your guide on an ice fishing adventure on one of the beautiful lakes in the Whitehorse area. Depending on conditions, your guide will choose the ideal ... Read more
Location: Whitehorse, Canada
Duration: 3 hours (approx.)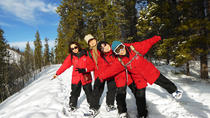 On this half-day snowshoeing tour, strap on a pair of lightweight modern snowshoes and experience the rugged backcountry just like the gold miners, trappers ... Read more
Location: Whitehorse, Canada
Duration: 3 hours 30 minutes (approx.)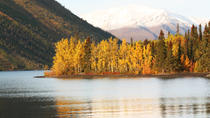 The Golden Circle tour contains some of North America's grandest scenery, wildest places and plenty opportunities for viewing the Aurora Borealis. This great ... Read more
Location: Whitehorse, Canada
Duration: 5 days (approx.)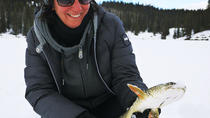 Strap on a pair of lightweight, modern snowshoes and experience the rugged Yukon backcountry with this guided, 4-hour tour. On this half-day, small-group ... Read more
Location: Whitehorse, Canada
Duration: 4 hours (approx.)