Yukon winters are cold, dark, snowy, and long—typically lasting from November through March. Luckily, they also promise the perfect conditions for some of the most amazing cold-weather experiences Canada has to offer. From northern lights viewing to snowshoeing, here are some of our top picks for Yukon winter adventures.
Northern Lights
Typically visible here between August and April, the northern lights are a common feature of the Yukon's night skies. Aurora borealis tours take you away from the light pollution of Whitehorse, where you can look skyward. Providing skies are clear, you should be able to see the northern lights streaking purple, blue, and green across the sky.
Ice Fishing
Ice fishing is a traditional winter activity in the Yukon. Tours take you out to frozen lakes, where you drill a hole in the ice and sip hot drinks while waiting for the fish from the unfrozen depths to bite. Depending on what you catch, your guide may even fillet it for you and help you cook it over a fire in the open.
Snowshoeing
Snowshoes make the Yukon's otherwise difficult-to-navigate snow-covered backcountry accessible. Stomp your way through the spectacular wintery wilderness, looking out for wildlife such as arctic foxes, coyotes, and snowshoe hares, whose white fur camouflages well with the snowy surrounds.
Hot Springs
When temperatures outside drop to well below freezing, warm up in the Yukon's hot springs. You may even want to participate in the International Hair Freezing contest, during which participants dip their head in the warm waters of Takhini Hot Springs before bringing it back up into the freezing air, with the goal of producing the most creative frozen hairdo.
Dogsledding
The howl of Alaskan huskies is a common sound in the Yukon in winter, as dog teams race across the tundra. Head to one of the many sled-dog adventure sites and take a team out for a run yourself. Feel the power of the dogs as they lead you over the Yukon powder and on the adventure of a lifetime.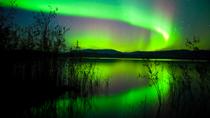 3 Reviews
Experience the wild beauty of the Yukon and the glow of the Northern Lights (aurora borealis) on this 4-day tour to Whitehorse from Vancouver, with round-trip ... Read more
Location: Vancouver, Canada
Duration: 4 days (approx.)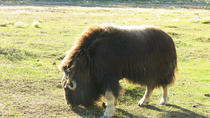 2 Reviews
On this half-day tour from Whitehorse, visit the Yukon Wildlife Preserve where you'll have the opportunity to view and photograph wildlife in their natural ... Read more
Location: Whitehorse, Canada
Duration: 4 hours 30 minutes (approx.)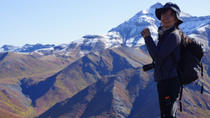 1 Review
On this tour, you'll see some of the most breathtaking views of the Yukon's landscape and scenery including Miles Canyon and Fish Lake.
Location: Whitehorse, Canada
Duration: 5 hours 30 minutes (approx.)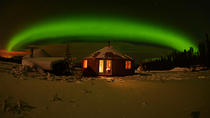 4 Reviews
As one of the most sought-after Northern experiences, a Yukon winter vacation is only complete with a viewing of the aurora borealis cascading across the Yukon ... Read more
Location: Whitehorse, Canada
Duration: 4 hours (approx.)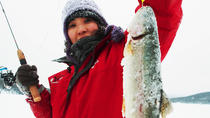 Join your guide on an ice fishing adventure on one of the beautiful lakes in the Whitehorse area. Depending on conditions, your guide will choose the ideal ... Read more
Location: Whitehorse, Canada
Duration: 3 hours (approx.)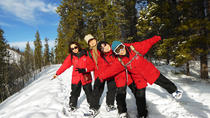 On this half-day snowshoeing tour, strap on a pair of lightweight modern snowshoes and experience the rugged backcountry just like the gold miners, trappers ... Read more
Location: Whitehorse, Canada
Duration: 3 hours 30 minutes (approx.)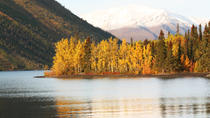 The Golden Circle tour contains some of North America's grandest scenery, wildest places and plenty opportunities for viewing the Aurora Borealis. This great ... Read more
Location: Whitehorse, Canada
Duration: 5 days (approx.)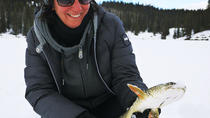 Strap on a pair of lightweight, modern snowshoes and experience the rugged Yukon backcountry with this guided, 4-hour tour. On this half-day, small-group ... Read more
Location: Whitehorse, Canada
Duration: 4 hours (approx.)