Zurich Old Town (Altstadt) Tours
The historic heart of Zurich, the Altstadt, or Old Town, remains the most atmospheric part of the city, with its striking 19th century buildings and winding cobblestone lanes hosting an array of modern cafes, shops and galleries. For visitors to the city, the Old Town makes the ideal starting point for a sightseeing tour of Zurich, sprawling along both sides of the River Limmat and home to many of the city's principal tourist attractions.

Zurich's two landmark cathedrals—the medieval Fraumuenster (Church of Our Lady) and the Gothic style Grossmuenster—make navigating the Old Town easy, perched on opposite sides of the river and linked by the monumental Munster bridge. From here it's an easy stroll to the charming Niederdorf district, crammed with quirky boutiques and hip coffee shops; the famous Bahnhofstrasse, one of Europe's glitziest shopping streets; and many of Zurich's top museums like the Swiss National Museum and the Museum of Fine Arts. The Old Town is also the center of Zurich's nightlife, with dozens of bars, restaurants and nightclubs dotted around Niederdorfstrasse and Limmatquai.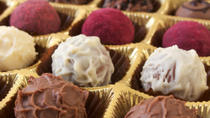 45 Reviews
Bring your sweet tooth and get ready for a tantalizing array of delicious treats on this decadent walking tour of Zurich. Your expert guide will help you ... Read more
Location: Zurich, Switzerland
Duration: 2 hours 30 minutes (approx.)
20 Reviews
See Zurich's highlights and visit the Rhine Falls and Stein am Rhein village on a Super Saver combining two popular Zurich tours in one day at a discounted ... Read more
Location: Zurich, Switzerland
Duration: 8 hours 30 minutes (approx.)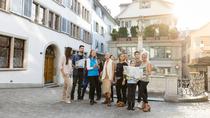 29 Reviews
Discover centuries of Swiss heritage on this 2-hour walking tour of historical Zurich. With your guide, stroll along the bustling Bahnhofstrasse, and take in ... Read more
Location: Zurich, Switzerland
Duration: 2 hours (approx.)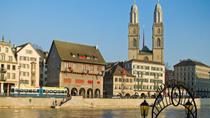 617 Reviews
See top Zurich attractions such as the Swiss National Museum, Old Town (Alstadt) and the Zurich Opera House and tour the surrounding areas by ferry and cable ... Read more
Location: Zurich, Switzerland
Duration: 4 hours 30 minutes (approx.)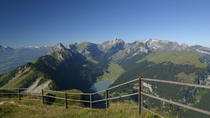 113 Reviews
Venture to the Heidi-like region of eastern Switzerland on this full day guided coach tour from Zurich. Sample local cheese and chocolate, walk the streets of ... Read more
Location: Zurich, Switzerland
Duration: 9 hours (approx.)
179 Reviews
Combine nature and city culture on the Zurich Super Saver 2 tour, and enjoy two best-selling tours at a discounted price. Start the morning with a coach trip ... Read more
Location: Zurich, Switzerland
Duration: 1 day (approx.)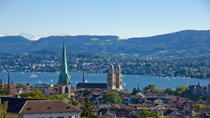 80 Reviews
See the highlights of the business and cultural hub of Switzerland on this sightseeing coach tour of Zurich. Admire top attractions like the medieval Old Town ... Read more
Location: Zurich, Switzerland
Duration: 2 hours (approx.)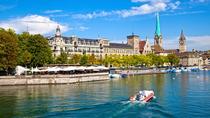 83 Reviews
See all the main sights of Switzerland's cultural capital as your motor coach takes you for a drive around Zurich. Enjoy spectacular views of the Alps on your ... Read more
Location: Zurich, Switzerland
Duration: 4 hours (approx.)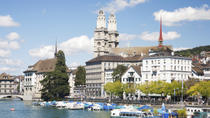 10 Reviews
Get to know Zurich on a 2-hour or 4-hour private tour by minivan. This comprehensive sightseeing tour offers a flexible itinerary that's tailored to your ... Read more
Location: Zurich, Switzerland
Duration: Varies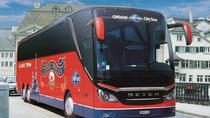 116 Reviews
If you want to experience all of the outstanding things Zurich has to offer in a single sightseeing outing, this is the tour package for you. Experience the ... Read more
Location: Zurich, Switzerland
Duration: 2 hours (approx.)