How to Spend 3 Days in Kyoto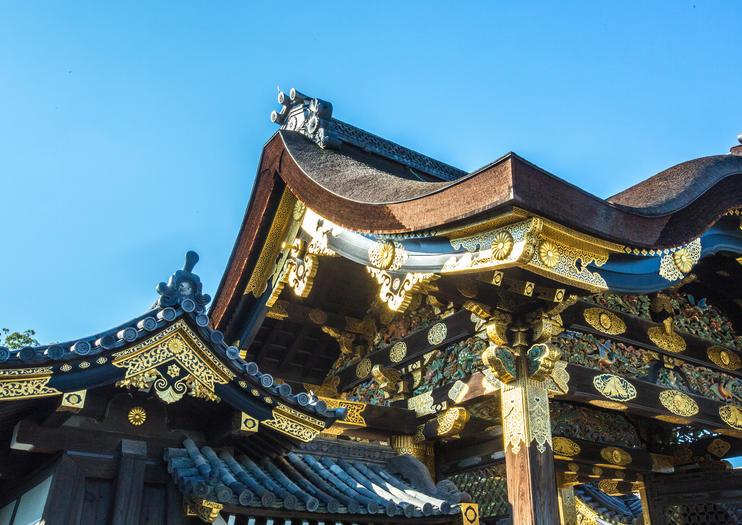 Soak up Kyoto's traditional atmosphere, see its most famous attractions (including UNESCO-listed sites), delve into its cultural heritage, and head out of town to explore a neighboring city. Here's how to make the most of three days in Japan's former imperial capital.
Day 1: Explore the City's Top Attractions
A full-day coach tour whisks you around Kyoto to landmarks such as Kiyomizu Temple, Kyoto Imperial Palace, the Temple of the Golden Pavilion (Kinkaku-ji), and Fushimi Inari-taisha Shrine, with its vibrant torii gates. Prefer more independence? Private tours allow you to customize the itinerary. Or consider a hop-on hop-off bus tour to spend as long as you like at each place. 
Later, get off the tourist track, and unwind with food and drinks on a guided nightlife tour of locals' favorite bars and restaurants. 
Day 2: Dive Into the Culture
Immerse yourself in Kyoto's rich cultural heritage. For more insight into Japanese culture and tradition, opt for a private walking tour led by a scholar of a subject that interests you, such as Shintoism and Buddhism or Japanese gardens and landscapes. Other options include taking calligraphy or origami classes, participating in a tea ceremony, or learning taiko drumming. Foodie travelers can join a guided tour of sprawling Nishiki Market or a cooking class to learn how to make sushi and other Japanese dishes.
Round out your day with a visit to Gion, the entertainment district. Watch a performance by maiko (apprentice geisha) accompanied by traditional Japanese music, followed by a multicourse dinner. Or book a private meal with a geisha who entertains you with song and dance as you dine.
Day 3: Take a Side Excursion
A visit to the city of Nara is a popular day trip from Kyoto. With a guided tour, get to Nara and back within a day and still have time to see more of Kyoto. Tours typically visit Todaiji Temple, one of the oldest Buddhist temples in Japan and home to the country's largest Buddha statue. You'll also likely stop by Kasuga Grand Shrine, featuring thousands of stone and bronze lanterns, and Nara Park, home to free-roaming deer.
Spend your final evening strolling the atmospheric streets of Old Kyoto on a nighttime walking tour, exploring areas such as Pontocho, Kiyamachi, Kawaramachi Street, and Gion. Many tours include samples of regional food and drink.
Read More
Show Less
Kyoto Tours & Activities (8)
Did you know?
You can reserve your spot today and pay when you're ready.
You can reserve your spot today and pay when you're ready.
Learn more
City Packages
If you're visiting Japan for the first time, receive a cultural introduction to the country during a tea ceremony in traditional kimonos. During the ceremony, learn about Japanese history and sample matcha green tea, a local specialty. Plus, wearing a traditional kimono means you leave the experience with fantastic photographs to commemorate your time in Kyoto.
Price varies by group size
---
Day Trips
Discover the historic environs of Nara, ancient capital of Japan, as you explore Buddhist temples, shrines and the famous Nara deer park on this excursion from Kyoto. Visit Todaji Temple, one of the oldest Buddhist temples in Japan and home to the country's largest Buddha statue, before seeing Kasuga Shrine, which features over 3,000 stone and bronze lanterns. Then stop by Nara Park, a 1,250-acre reserve that's home to more than 1,000 free-roaming deer. Your Nara excursion also includes pickup from select Kyoto hotels, a guide and all entrance fees.
6 hours

Taking safety measures
---
Dining Experiences
Immerse yourself in quintessential Japanese culture during a private tour and dining experience with a geisha. In Kyoto, considered the birthplace of geisha culture, you'll explore the historic Gion area and dine on a multi-course meal at either a Japanese restaurant or tea house, accompanied by a 'maiko' (apprentice geisha) or 'geiko' (fully-trained geisha).
Price varies by group size
---
Full-day Tours
Immerse yourself in the captivating culture of Kyoto on a full-day sightseeing tour. See the tranquil Kiyomizu Temple amid its verdant surroundings; absorb the Imperial majesty of Kyoto Imperial Palace; and stroll amid the botanical beauty of Kinkaku-ji Temple. Behold the beguiling beauty of the Fushimiinari Taisha Shrine and enrich your knowledge of Kyoto's rich historical heritage with commentary from an informative guide. Moderate levels of fitness are advisable for this tour, on which a lot of walking occurs.
10 hours

Taking safety measures
---
Half-day Tours
Get an insiders' eye perspective on Kyoto on this walking tour that combines a food tour with anthropological insight. Wander through the city's streets and understand the nighttime entertainment scene, from geiko (geisha) to hostesses. Afterward, sample regional specialties accompanied by included drinks at standing bars/restaurants.
3 hours

Taking safety measures
Price varies by group size
Price varies by group size
Learn More
3 hours

Taking safety measures
---
Full-day Tours
Immerse yourself in Japanese culture and history using this private full-day vehicle charter from Kyoto. After selecting your preferred choice of transportation from a van, bus or limousine, your group will enjoy a private tour through the ancient city of Kyoto, complete with UNESCO-listed temples and numerous culture attractions. Explore the city at your own pace and customize the day to see only what you want to, all with the help of a guide/driver. Don't miss this opportunity to see the best Kyoto has to offer.
---
Full-day Tours
Immerse yourself in the cultural and architectural splendor of Kyoto on this private tour, ideal for first-time visitors. Choose from two different routes, both of which cover major Kyoto attractions including Nijo Castle and Kiyomizu Temple, and explore the city with a personal guide. On the northwest-bound route, you'll visit the Golden Pavilion, Nishiki Food Market, and the bamboo groves of Arashiyama Park. Alternatively, the southeast course covers the Fushimi Inari Shrine, Kiyomizu Temple, and the Gion area. Receive undivided attention from your guide on this private tour. 
Price varies by group size
---
Bus Tours
Make the most of your time in Kyoto by booking a customized private tour with an expert guide. Create your own sightseeing itinerary, choosing from among dozens of cultural and historic landmarks, including 17 UNESCO World Heritage sites such as Nijo Castle or Kinkaku-ji Temple (Golden Pavilion), and Fushimi Inari Shrine. Choose either a half-day or full-day itinerary and travel via public transport accompanied by your guide. Transportation and lunch is included on this comprehensive and flexible Kyoto tour.
4 to 8 hours

Free Cancellation

Taking safety measures
Price varies by group size
Price varies by group size
Learn More
4 to 8 hours

Free Cancellation

Taking safety measures
---