Galapagos Islands Travelers Recommend
---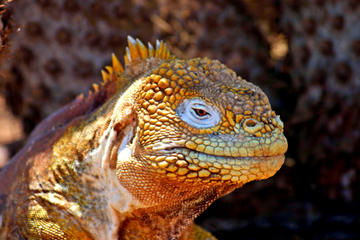 6 Tours and Activities
Day 1: Santa Cruz The Galapagos' most populated and main island, Santa Cruz provides an excellent opportunity to enjoy a relaxing day on land. Go snorkeling at Tortuga Bay or snorkeling at Puerto Ayora, then take a stroll over to the Charles Darwin Research Center and say hello to the oldest and last remaining local tortoise subspecies in existence. Day 2: Setting sail With so many different boats offering so many different itineraries, all distinct in their own way, choosing an excursion may be a difficult task. However, a day trip from Puerto Ayora through the Canal del Amor (or the Love Channel) through to La Loberia Island, named after its large sea wolf colony, may be just the trick. Day 3: Exploring the wildlife at Espanola As the oldest island in the Galapagos, Espanola to the far southeast offers a plethora of incredible wildlife that you will not want to pass up. Take a hike through Punta Suarez.
Learn More
---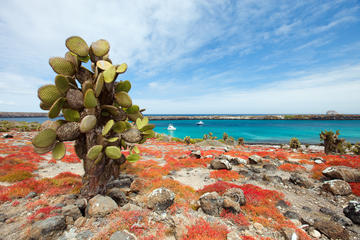 4 Tours and Activities
So varied is the native wildlife of Ecuador's Galapagos Islands that it inspired Charles Darwin's Theory of Natural Selection and the 19 main islands and numerous smaller isles present a unique microcosm of the world's spectacularly diverse creatures. Watch sea turtles hatch on the beaches of Seymour Island, snorkel amidst shoals of tropical fish, shellfish and sharks off the shore of Bartolome Island, or visit La Galapaguera, home of the Galápagos Tortoise on Floreana Island. Most travelers will fly into the main airport of Baltra but to get around the islands, you'll need to pre-book a tour by boat or seaplane. The easiest way to explore is on a multi-day island cruise, but if you'd prefer to sleep on dry land, day tours and multi-day island-hopping tours will allow you to get off-the-beaten-track while staying overnight on the 4 inhabited islands.
Learn More
---
Things to do near Galapagos Islands