Things to Do & Must-See Attractions in Bend
---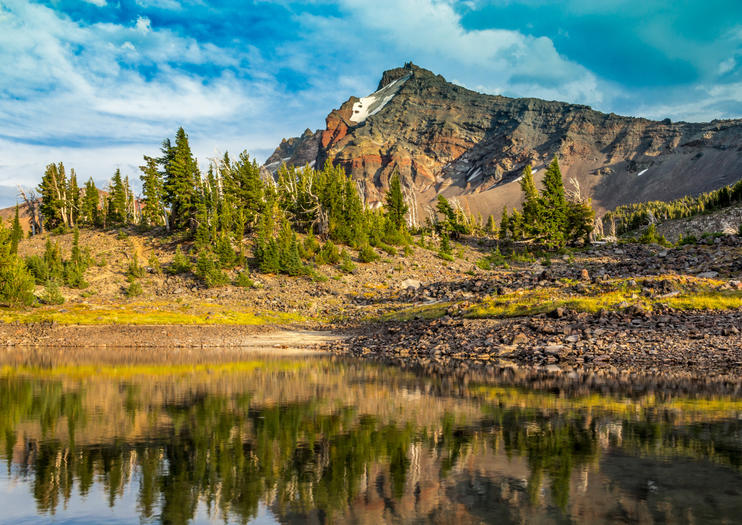 Set alongside the beautiful Cascade Mountains of the Pacific Northwest, the Deschutes National Forest is a scenic natural forest and recreation area in central Oregon. The alpine and evergreen forest, lakes, and streams draw those interested in hiking, fly fishing, hunting, river-rafting, mountain biking, camping, and more. An extensive amount of nature trails provide many options to explore the outdoors. The green trees, clean water, and fresh air abound here. In the winter months skiing and snowboarding are popular in the mountains. The five designated wilderness areas, including six Wild and Scenic Rivers, each offer something different. Meadows, caves, and even desert areas are also a part of this diverse landscape. Camping is available during the warmer months of the year at over 125 developed campsites. Overall the forest covers around 1.7 million acres of land, so there's much to explore.
Read More
Show Less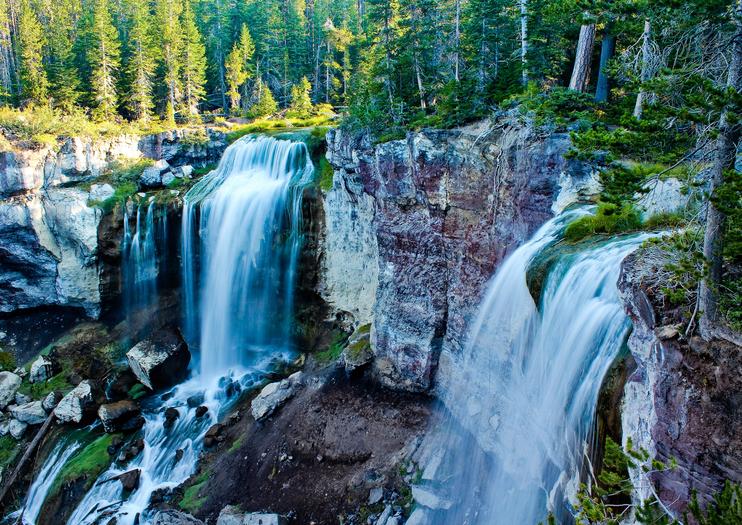 It's hard to believe you can drive and walk through the area of a 500-square-mile volcano that remains seismically active today. Up in the high plains of central Oregon, these lava lands are filled with lakes, lava tubes and fascinating geological patterns. Within the Deschutes National Forest and from the highest point, Paulina Peak, there is more than 50,000 acres of unique landscape to explore.
Once the site of the Newberry Volcano, which exploded 75,000 years ago, all that remains today is the caldera and visual evidence of the past lava flows. Here is where you'll find the most recent lava present in Oregon (around 1,300 years ago) at the Big Obsidian Flow, a large field of shiny, black obsidian rock covering 700 acres. You can also visit the two alpine lakes of the caldera, Paulina and East, which are popular fishing sites, or explore the unique scenery with a hike on one of the many area nature trails.
Read More
Show Less