Krakow Travelers Recommend
---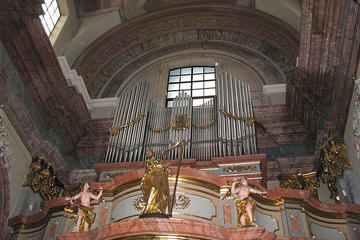 10 Tours and Activities
Arguably Europe's prettiest city, Krakow i s also one of the best preserved. Krakow's eventful history has only embellished the UNESCO-World Heritage listed city. The Old Town centers on Rynek Glowny, a 13 th-century market square. Dominating the square is the Sukiennice (Cloth Hall), once the center for the booming cloth trade. Don't miss the Mariacki church. Every hour on the hour this church sounds a bugle across the city.St. Florian's Gate is the starting point of the Royal Way leading all the way to Wawel Castle. In the afternoon, head for nearby Kazimierz, the former Jewish district. Here you'll find wonderful bars and cafes. Look out for the Corpus Christi Church, the Tempel Synagogue and ulica Szeroka. Auschwitz-Birkenau concentration camp was established not far from Krakow and approximately 1.5 million people died there during World War II. After the war, Krakow was left behind the Iron Curtain of Communism, and steel manufacturing dominated city life.
Learn More
---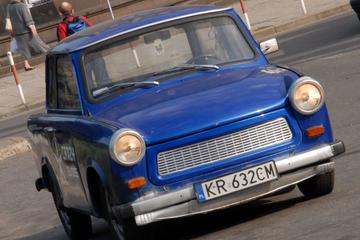 2 Tours and Activities
A Trabant, a classic European car popular in communist bloc countries in the late 1950s and early 1960s, offers a retro way to see the sights of Kraków. When the Berlin Wall came down, many Germans moved west in their Trabants, making the car a symbol of the fall of communism and the failure of East Germany. On a guided Trabant tour, you'll visit Kraków's Nowa Huta district, the city's former communist enclave where you'll see communist architecture and hear from your guide stories of life in the area. You'll also stop at Kraków's historic burial mounds which date back to pagan times and provide a great view of the city. The Trabant will then take you to Kazimierz, Kraków's former Jewish quarter until WWII, which is now a lively neighborhood of pubs and cafés.
Learn More
---