Patagonia Travelers Recommend
---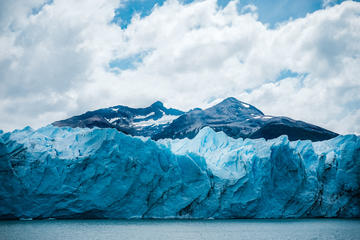 12 Tours and Activities
A popular destination for cruise ships, the coastal resort of Puerto Madryn offers a range of outdoor activities. Go hiking or horse riding along the coast; take a trip to the Punta Tombo Penguin Colony. The undeniable highlight of El Calafate is the neighboring Los Glaciares National Park, a UNESCO World Heritage site home to the magnificent Perito Moreno Glacier, one of Patagonia's most iconic sights. One day hiking or boating trips to see the glacier are possible, but with more time you could also include a visit to the remote Upsala Glacier. As the world's southernmost city, Ushuaia is the last frontier before Antarctica and dubbed the 'end of the world' by many arctic cruise liners. Choose from exploring the dramatic landscapes of the Tierra del Fuego National Park; sailing or kayaking among the islands of the famous Beagle Channel; riding the evocatively named End of the World train line.
Learn More
---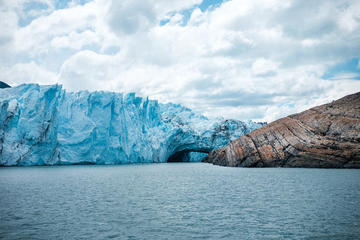 10 Tours and Activities
Spend the day relaxing and getting to know El Calafate, capital of Argentina's glacier country. As you take a stroll through the heart of town, next day, the soaring icy walls of Perito Moreno Glacier in Los Glaciares National Park await. Take a guided walk along pathways to the glacier face, for breathtaking views of the surrounding snow-covered mountains, then on the third day cross over into Chile for the day to spend time amongst the granite pillars, turquoise lakes and jagged peaks of Torres del Paine National Park.
Learn More
---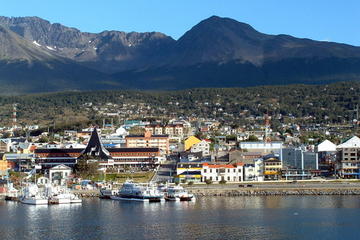 8 Tours and Activities
Get a feeling for this world's-end city by visiting the Museo del Fin del Mundo and its exhibits of Patagonian wildlife. Bone up the history of the former penal settlement and thriving port by visiting the Maritime Museum. Cruise from Ushuaia to say hello to the strait's penguin rookery at Estancia Harberton, and visit the homestead and Akatushun research museum. For wonderful views of the channel, ride the chairlift to the Martial Glacier for panoramic vistas over Ushuaia and the islands. Short two-hour cruises pass islands inhabited by fur seals and the channel's remote lighthouse. Pack a picnic and visit the Tierra del Fuego National Park for a day in the great outdoors, following remote walking trails past beaches, bays and forested valleys. Join a tour to go trekking and canoeing along the Lapataia River and Lake Roca.
Learn More
---