Dinner Cruises
By Viator, July 2011
If you find yourself in one of the world's great river or waterway cities, take the opportunity to experience a dinner cruise for a romantic night out to remember. Combining evening sightseeing, twinkling city lights and evening meal, a dinner cruise is a superb way to enjoy a night out on the town.

Meals served onboard dinner cruises can be multi-course gourmet affairs, offering an à la carte selection of courses and dishes prepared by onboard chefs, and featuring the famous flavors and produce of your destination.

Dress code might be formal or informal, and entertainment, dancing or live music could be included. Your cruise might offer options to upgrade to window seating or choose a lobster and champagne menu, or you can book a special package including transfers.

North American locations offering the fabulous combination of fine dining, wine, music and an evening sightseeing cruise include Boston's famous harbor, Seattle's waterfront, Lake Michigan in Chicago, New York's Hudson River, and Montreal's St. Lawrence River.

Hawaiian dinner cruises sail from Maui for romantic sunset views, Sydney Harbour cruises highlight the bridge and opera house, and Paris dinner cruises along the River Seine reveal the city's famous landmarks and bridges floodlit at night. The Caribbean, Bangkok, Singapore, London and Amsterdam are other destinations tailor made for dinner cruising.

For sheer romance at home or abroad, a birthday celebration or special event such as Thanksgiving, New Year's Eve or Valentine's Day, an evening dinner cruise is a memorable way to celebrate.
338 Reviews
On this luxury New York City dinner cruise, savor gourmet cuisine and enjoy live jazz entertainment while soaking up breathtaking views of the Manhattan, New ... Read more
Location: New York City, New York
Duration: 3 hours (approx.)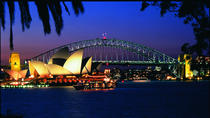 518 Reviews
Book a table for a Sydney Harbour dinner cruise aboard the MV Sydney 2000, the most prestigious dinner cruise in Sydney. The choice is yours whether you embark ... Read more
Location: Sydney, Australia
Duration: 2 hours (approx.)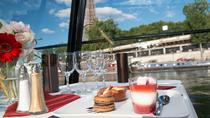 528 Reviews
Sure to be one of the highlights of your stay in Paris, this Seine River lunch or dinner cruise is the most relaxing way to see famous attractions like the ... Read more
Location: Paris, France
Duration: Varies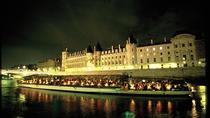 283 Reviews
Combine a glamorous dinner in Paris with sights of the city's must-see attractions on this evening sightseeing cruise down the River Seine. While relaxing on ... Read more
Location: Paris, France
Duration: 6:30pm Dinner Cruise: 1h30
Service Étoile, Élégance and Découverte : 2h30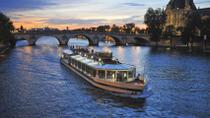 216 Reviews
For those tight on time, this 75-minute Seine River cruise is perfect. Discover Paris' glittering waterfront sights in a relaxed, casual setting, and enjoy ... Read more
Location: Paris, France
Duration: 75 minutes (approx.)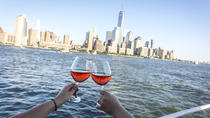 33 Reviews
Meet the newest addition to North River Landing in Manhattan. An expansive floating restaurant and bar brought to you by World Yacht, offers multiple ... Read more
Location: New York City, New York
Duration: 1.5-2 hours
518 Reviews
Grab your friends or that special someone and get ready for 3-hours of real New York fun! This New York dinner cruise includes a delicious buffet, an amazing ... Read more
Location: New York City, New York
Duration: 3 hours (approx.)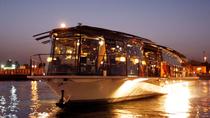 166 Reviews
Revel in the sights of nighttime Dubai on this memorable dinner cruise on the glass-enclosed 'Bateaux Dubai!' Enjoy a welcome drink and canapés and gaze ... Read more
Location: Dubai, United Arab Emirates
Duration: 2 hours 30 minutes (approx.)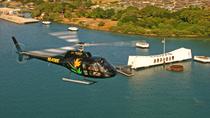 70 Reviews
Discover Oahu's dramatic views and stunning vistas on this 30-minute sightseeing tour by helicopter! Following the helicopter tour, enjoy a romantic sunset ... Read more
Location: Waikiki, Oahu
Duration: 3 hours (approx.)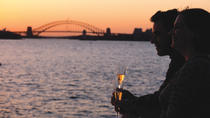 304 Reviews
Cruise Sydney Harbour and watch Sydney light up on an early-dinner sunset cruise aboard the luxurious MV Sydney 2000, the most prestigious cruising restaurant ... Read more
Location: Sydney, Australia
Duration: 90 minutes (approx.)