Glass Bottom Boat Tours
By Viator, August 2013
Want to view coral and tropical fish without getting your feet wet? Then step aboard a glass-bottom boat tour for the closest thing to snorkeling, while staying dry.

Comfortable, entertaining and educational, glass-bottom boat tours are ideal for non-swimmers and sightseers of all ages. As you glide over the sandy sea bed and multicolored coral reefs, the views of fish darting beneath you are spellbinding. Bring your camera or video camera to capture the brightly colored fish as they swim beneath your feet.

Peering through the glass, you'll see coral gardens and giant clams, turtles, shells and all kinds of darting tropical fish.

Cruises often include fish-feeding activities, so you can see whole schools of tropical fish swimming beneath you. On some cruises you might be able to feed the fish by hand. Snorkel equipment is provided if you want to take the plunge to join the fish in the water.

Glass-bottom boat tours depart from coastal locations around the globe, including the Mexican resorts of Cozumel and Cancun. Glass-bottom boats also cast off from Sharm el-Sheik to view the coral reefs of the Red Sea in Egypt.

The Caribbean waters can be viewed aboard glass-bottom boat tours from Barbados, where spotting sea turtles is the local specialty.

From Cairns and other tropical Queensland destinations in Australia, the big draw is the immeasurable beauty of the coral reef and tropical wildlife of the World Heritage-listed Great Barrier Reef.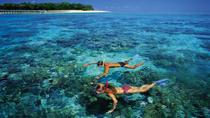 428 Reviews
Cruise to Green Island from Cairns and find a tropical paradise on the Great Barrier Reef. You'll spend either four or five hours at Green Island, with plenty ... Read more
Location: Cairns, Australia
Duration: Varies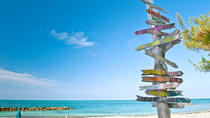 323 Reviews
No visit to South Florida is complete without a journey to Key West! There are plenty of ways to enjoy your time on this culturally and history-rich island. ... Read more
Location: Miami, Florida
Duration: 12 hours (approx.)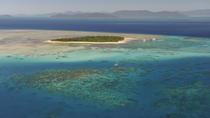 76 Reviews
Explore the tropical paradise of Green Island on a half day trip from Cairns. Enjoy around two hours exploring the Great Barrier Reef island with time to ... Read more
Location: Cairns, Australia
Duration: 4 hours (approx.)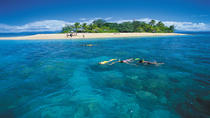 50 Reviews
Not a confident swimmer, but want to experience the Great Barrier Reef? At Low Isles you can snorkel straight off the beach, enjoy coral viewing on a glass ... Read more
Location: Port Douglas, Australia
Duration: 9 hours (approx.)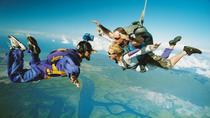 6 Reviews
Get your morning off to a flying start when you take the plunge and feel the rush of freefalling through the air on a Cairns skydiving adventure. Combine your ... Read more
Location: Cairns, Northern Beaches and Palm Cove, Australia
Duration: 7 hours (approx.)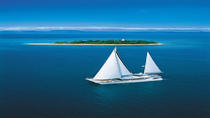 23 Reviews
Not a confident swimmer, but want to experience the Great Barrier Reef? At Low Isles you can snorkel straight off the beach, enjoy coral viewing on a glass ... Read more
Location: Cairns, Australia
Duration: 10 - 11 hours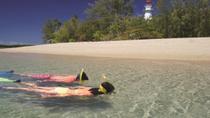 1 Review
Not a confident swimmer, but want to experience the Great Barrier Reef? At Low Isles you can snorkel straight off the beach, enjoy coral viewing on a glass ... Read more
Location: Palm Cove, Australia
Duration: 10 - 11 hours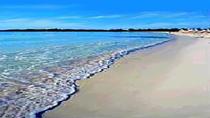 2 Reviews
Discover the underwater beauty of Cozumel and admire a wide array of multicolored fish and amazing reefs. Submerge yourself underwater using snorkel gear and ... Read more
Location: Cozumel, Mexico
Duration: 3 hours (approx.)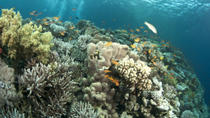 45 Reviews
No need to get in the water to enjoy the spectacular coral reefs of the Red Sea near Sharm el-Sheikh. Board a glass bottom boat to see the underwater world ... Read more
Location: Sharm el-Sheikh, Egypt
Duration: 90 minutes (approx.)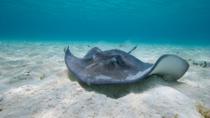 Discover the secrets of the Jamaican pirates at Treasure Reef, a mini replica of Port Royal. See pirates roaming around and enjoy the many activities included ... Read more
Location: Ocho Rios, Jamaica
Duration: Varies