Hop-On Hop-Off Tours
By Viator, July 2011
Looking for a flexible tour that combines sightseeing and transport in the world's most popular cities? A hop-on hop-off tour is the perfect solution.

Convenient and informative, hop-on hop-off tours put you in the driver's seat to plan your own itinerary. The tours follow a round-trip sightseeing loop, so you can hop on and off at whichever stop you like, as many times as you like, do some sightseeing then jump back on again to ride to your next attraction.

And when it comes to your mode of transport, there are all kinds of hop-on hop-off tours around the world. Ride on the top floor of an open-top double-decker bus in Brussels, New York or Paris. Glide along the water on a canal bus in Amsterdam, a Thames clipper boat in London or a harbor boat tour in Stockholm. Or take a trolley tour in Boston, Chicago or San Francisco.

Tickets are valid for at least 24 hours, and services are regular throughout the day. The route takes you through the city's most popular neighborhoods, and stops are conveniently located for all of the destination's highlights.

Onboard narration provides an outline of history and culture, and explains the significance of the sights you'll see en route. Plus there's a professional driver/guide at the wheel for additional on-the-spot information.

To make your sightseeing even easier, you can combine a hop-on hop-off pass with a city pass or admission to a city's must-see attraction.

You might like to combine an Amsterdam hop-on hop-off canal cruise with entry to the famous Rijksmuseum. Ride around New York in a double-decker bus and include entry to the Empire State Building's observation deck. Or travel around Paris with ease and include a visit to the Eiffel Tower.

Wherever you find yourself around the world, a hop-on hop-off bus tour will give you the perfect overview of the city, its layout, neighborhoods and major sights.

Perfect if your visit is brief, you can also use the tour to orientate yourself and work out which sights you'd like to revisit to explore in greater depth.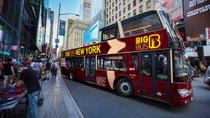 712 Reviews
Hop on and hop off at more than 30 stops around New York City with an open-top Big Bus tour, and visit NYC attractions at your own pace. Travel with ease by ... Read more
Location: New York City, New York
Duration: Varies
597 Reviews
Discover the sights of Paris on a Big Bus hop-on hop-off tour! Aboard an open-top, double-decker bus, admire panoramic views of top Paris attractions including ... Read more
Location: Paris, France
Duration: Classical Route :2h25 minutes 
Montmartre Route :1h15 minutes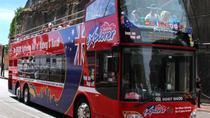 1308 Reviews
Explore Sydney and Bondi Beach on this hop-on hop-off sightseeing tour, which takes you by double-decker bus to 34 stops around the city including Sydney Opera ... Read more
Location: Sydney, Australia
Duration: 24 or 48 hours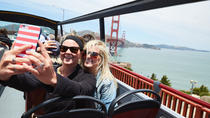 374 Reviews
See San Francisco's most famous sights aboard a double-decker Big Bus that loops around the city. This 24-hour pass makes it easy for you to check out Union ... Read more
Location: San Francisco, California
Duration: Varies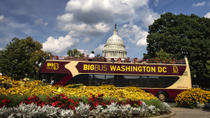 597 Reviews
As the authorized concessionaire of the National Park Service, the Big Bus tour is the official sightseeing tour of the National Mall. Explore the most popular ... Read more
Location: Washington D.C., District of Columbia
Duration: Varies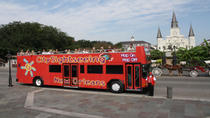 440 Reviews
Explore New Orleans at your own pace on this City Sightseeing hop-on hop-off tour. Enjoy commentary aboard the double-decker bus and hop off at any of the ... Read more
Location: New Orleans, Louisiana
Duration: 3 days (approx.)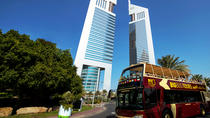 470 Reviews
There is no better way to see Dubai than on a double-decker, hop-on hop-off Big Bus! This comprehensive tour includes sights of top Dubai attractions such as ... Read more
Location: Dubai, United Arab Emirates
Duration: Varies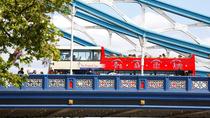 2542 Reviews
Discover top London attractions at your leisure on this flexible open dated hop-on hop-off sightseeing tour of London. With three family-friendly routes and ... Read more
Location: London, United Kingdom
Duration: 1 day (approx.)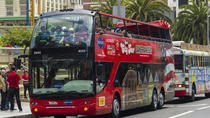 1917 Reviews
See San Francisco at your own pace on a hop-on hop-off coach tour with several route options. A double-decker bus, featuring live narration, takes you to major ... Read more
Location: San Francisco, California
Duration: 1-day pass / 2-day pass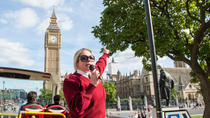 480 Reviews
See the sights of London aboard an open-top, double-decker Big Bus as you admire 360-degree views of top attractions and listen to captivating commentary. Use ... Read more
Location: London, United Kingdom
Duration: Varies