Hot Air Balloon Rides
By Viator, May 2013
For a very different view of life on the ground, fly up, up and away in a hot-air balloon!

A unique alternative to regular sightseeing joy flights, hot-air balloon rides provide bird's-eye views of cities like Quebec, Las Vegas, Melbourne and Phoenix.

The views are unparalleled floating above horizon-spanning countryside like the Dubai desert or Australian Outback. Balloons can also put a different perspective on ancient monuments like the Mexican pyramids or pharaohs' temples lining the River Nile in Egypt.

Flying where the wind takes you is an unforgettable experience, giving a new meaning to the concept of smooth sailing as you soar to heights of up to 3,000 feet (900 meters) and distances of up to 18 miles (30km). When the burners are off, the sense of quiet tranquility is astounding.

The optimum time to float through the air in a hot-air balloon is sunrise, when the all-important winds are most stable and consistent. Sunset flights are possible in some locations when weather conditions are stable and the air is cool.

Hot-air balloon trips are usually followed by a celebratory champagne breakfast or supper. The tradition of serving champagne goes right back to the earliest balloon flights launched in France in the 18th century.

Pilots and their balloons are certified, registered and licensed, with regular checks ensuring airworthiness. For maximum comfort, wear warm clothing and flat shoes, and don't forget your camera. You might also like to bring sunglasses and a hat.

Trips are weather dependent – there's no point going up if it's raining – and young children may not be allowed to fly. The landing site is usually dependent on the prevailing winds.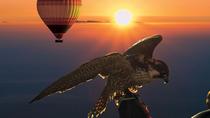 124 Reviews
Glide up and away in a hot air balloon over Dubai Desert Conservation Reserve. Take to the morning skies as the sun starts to rise over the Hajar Mountains and ... Read more
Location: Dubai, United Arab Emirates
Duration: 6 hours (approx.)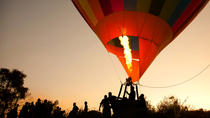 125 Reviews
A must for Marrakech visitors, this morning tour takes you soaring over the foothills of Morocco's Atlas Mountains on a sunrise hot air balloon ride. Touch ... Read more
Location: Marrakech, Morocco
Duration: 5 hours (approx.)
238 Reviews
This scenic hot air balloon ride is a romantic way to fly over Las Vegas. Soar over Las Vegas neighborhoods, see gorgeous views of Red Rock Canyon and travel ... Read more
Location: Las Vegas, Nevada
Duration: 3 hours 30 minutes (approx.)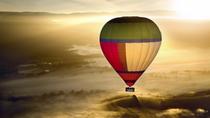 78 Reviews
Greet the morning sun as you take flight over the Yarra Valley and its vineyards on a Yarra Valley hot air balloon flight. You'll fly for approximately one ... Read more
Location: Melbourne, Australia
Duration: 4 hours (approx.)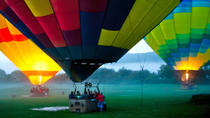 203 Reviews
Take to the skies at sunrise on an incredible hot-air balloon ride over Napa Valley! After a pre-flight snack at Domaine Chandon Winery, hop aboard your ... Read more
Location: Yountville, California
Duration: 4 hours (approx.)
35 Reviews
Experience the Teotihuacan Pyramids from a whole new angle - looking down on them from the sky! This guided hot-air balloon adventure from Mexico City is a ... Read more
Location: Mexico City, Mexico
Duration: 4.5 - 8 hours
74 Reviews
Make your childhood fantasies come true with a sunrise flight over Orlando in a hot-air balloon. You'll float effortlessly over the forests, orchards and ... Read more
Location: Orlando, Florida
Duration: 3 hours (approx.)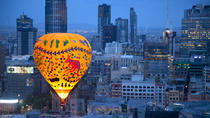 36 Reviews
Come on a magical hot air balloon flight over Melbourne - one of the few cities in the world that you can soar above in a hot air balloon! Admire Melbourne's ... Read more
Location: Melbourne, Australia
Duration: 4 hours (approx.)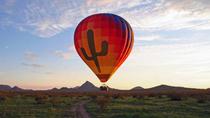 63 Reviews
A hot-air balloon ride over Phoenix is an exhilarating experience, whether at sunrise or sunset (seasonal). After your flight, enjoy a gourmet champagne ... Read more
Location: Phoenix, Arizona
Duration: 3 hours 30 minutes (approx.)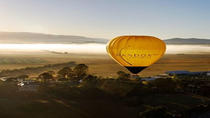 21 Reviews
Make the most of your visit to the Yarra Valley by combining an exhilarating sunrise hot-air balloon flight with an award-winning Yarra Valley small group ... Read more
Location: Melbourne, Australia
Duration: 12 hours (approx.)