Marrakech Suggested Itineraries
By Viator, August 2015
The southern heart of Morocco, Marrakech has long been a magnet for travelers and trading. These days we're more likely to arrive by plane than camel but the trading is just as fierce and wonderful.

The longevity of this city is evident the minute you set eyes on the time-weathered ramparts of the old fortified city – the medina. These days Marrakech has spread well beyond these walls into a modern city of over a million people. It has the largest market (souk) in Morocco and the main square Djemaa el Fna is filled with performers including acrobats and musicians, water sellers and, of course, tourists. At night, it becomes a huge restaurant as all the open-air food stalls open for business.

Day 1: Lanes, Palaces, Gardens

Marrakech can take a bit of getting used to. It's busy, it's hot. Get a feel for the place and its rich history by heading into the medina. Visit the beautiful palaces including the 19th century Bahia Palace, intended to be the greatest palace of its time. Wander the maze of narrow streets and try not to be overwhelmed by all the activity in Djemaa el Fna square. Linger here until evening and sample the local foods. If gardens are your thing, or if you just need to see trees rather than people for a while, head out to the Majorelle Gardens, designed by expat French artist Jacques Majorelle. Or go marvel at the orchids and olive groves of the Menara Gardens.

Day 2: Shopping in the Souk

Of course, you must go shopping in the souk! The markets here sell everything you can imagine and it's as much about performance as trade with haggling raised to an artform. You can buy everything from fruit and vegetables, to spices, clothing, leather, jewelry, furniture, and of course, souvenirs. Marrakech is also about hammams, relaxing and healing through water and massage. If you've shopped til you're ready to drop, head for a spa.

Day 3: Head Out of Marrakech

The Atlas Mountains are close by and full of amazing sights. Visit the UNESCO heritage-listed medieval, red-earth village of Ait Ben Haddou, and Taouirt Kasbah, the palace of the last sultan of Atlas. Travel through breathtaking Tichka Gorge and the desert of Ouarzazate, setting for films such as Lawrence of Arabia, Star Wars and Gladiator. Follow the old Berber trading routes into the mountains and desert, or see life lived at a desert oasis in the Ourika Valley.  If you're craving the sea, visit the old port town of Essaouira and see the citadel of this ancient city of the arts and crafts, particularly jewelry. These were the people who supplied the Roman emperors with that splendid purple dye!
 
Marrakech will surprise and delight, exhaust and nourish – it will never, ever bore you. And who knows what treasures you'll find in the souk – just don't forget to haggle, it's part of the fun.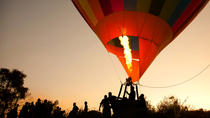 118 Reviews
A must for Marrakech visitors, this morning tour takes you soaring over the foothills of Morocco's Atlas Mountains on a sunrise hot air balloon ride. Touch ... Read more
Location: Marrakech, Morocco
Duration: 5 hours (approx.)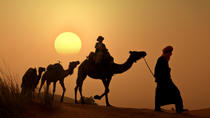 55 Reviews
Discover Marrakech's verdant oasis from the top of a camel on this sunset camel ride through the Palmeraie, a huge palm grove a short drive from the city. ... Read more
Location: Marrakech, Morocco
Duration: 3 hours (approx.)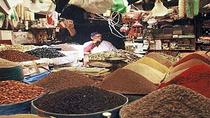 215 Reviews
Discover the multiple facets of Marrakech with a stroll in the labyrinth of the narrow streets of the Medina amongst its famous Souks. Immerse yourself in ... Read more
Location: Marrakech, Morocco
Duration: 9 hours 30 minutes (approx.)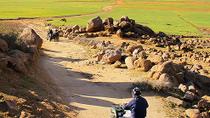 29 Reviews
Explore the rugged desert, wild palm groves and rural Berber villages outside Marrakech on this tour by 4WD quad bike. Meet your guide, master the controls of ... Read more
Location: Marrakech, Morocco
Duration: 2 hours (approx.)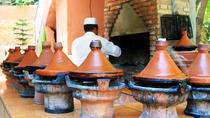 28 Reviews
What better place to learn how to cook Moroccan food than Marrakech? Learn some Arabic phrases from your expert guide and practice them while shopping at a ... Read more
Location: Marrakech, Morocco
Duration: 4 hours (approx.)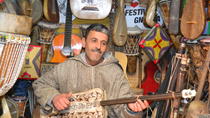 2 Reviews
On this evening tour in Essaouira, step inside the world of the 'gnawa,' an Afro-Moroccan group whose music, culture and traditions are the heartbeat of ... Read more
Location: Essaouira, Morocco
Duration: 3 hours (approx.)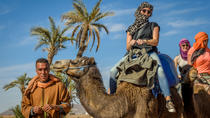 39 Reviews
Step off the beaten track to explore rural Morocco in style on this 2-hour camel ride from Marrakech. Wrap your included protective scarf around your head, ... Read more
Location: Marrakech, Morocco
Duration: 4 hours (approx.)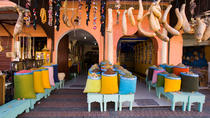 35 Reviews
Indulge in exotic Moroccan foods and feast your senses on the spectacle of Marrakech's chaotic main square, Djemaa El Fna, during this unforgettable walking ... Read more
Location: Marrakech, Morocco
Duration: 3 hours 30 minutes (approx.)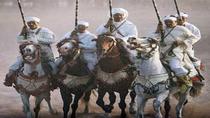 88 Reviews
Discover all the fun and excitement of Moroccan folklore at the Fantasia Moroccan Dinner and Cultural Show.
Location: Marrakech, Morocco
Duration: 4 hours 30 minutes (approx.)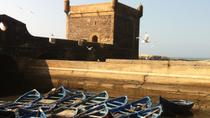 67 Reviews
Visit the beach and famous port of Essaouira on a day trip from Marrakech. You'll take a guided tour of the port and have the opportunity to discover the ... Read more
Location: Marrakech, Morocco
Duration: 11 hours 30 minutes (approx.)