Shore Excursions
By Viator, May 2013
Whether you're cruising the tropical Caribbean or Europe's Mediterranean Sea, shore excursions offer don't-miss opportunities to see more of the world and dive into adrenaline-fueled activities.
If Mexican resorts like Los Cabos and Cozumel are your ports of call, why not take the plunge and learn to dive on your shore excursion, or kayak and snorkel with tropical fish? Sail around the palm-fringed coastline on a catamaran, dive beneath the waves in a submarine or just chill out for a few hours at a private beach resort.
Caribbean ports like Nassau, Barbados, Montego Bay, St. Lucia and St. Thomas offer resort diving and cultural tours combining history, nature and world-class water sports. Spread your wings on a zipline adventure above the jungle canopy, or go off-roading into the countryside on an ATV.
If you're cruising the Mediterranean, shore excursions take you on a journey through history to explore Renaissance cities and cultural hot spots. In Italy, your liner might anchor at Naples for a once-in-a-lifetime visit to the poignant ruins of Pompeii, or a day cruise to the captivating isle of Capri.
Civitavecchia is your port for Rome, and a day tour taking in the Colosseum, Pantheon, Vatican and other must-see sights of the Eternal City is a great way to spend your time on land. Sorrento is the gateway to the beautiful Amalfi Coast, where coastal roads wind around cliffs to picture-postcard villages like Ravello and Positano.
Step off your cruise liner at the Spanish port of Barcelona, and a wealth of tapas bars, stylish cafes and the Gothic old city lie before you.
On the Bosphorus, you'll dock at the ancient city of Istanbul, where shore excursions visit the city's mosques and churches, exotic bazaars and the fabled sultans' palace of Topkapi.
Whichever relaxing or action-packed shore activity you choose, book ahead and organize port transfers to make the most of your time ashore for a truly memorable vacation.
Find Shore Excursions in the...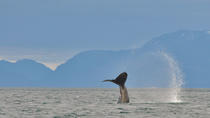 207 Reviews
While in port in Juneau, make the most of your time with this combo tour that includes a city sightseeing tour, whale-watching cruise and Mendenhall Glacier ... Read more
Location: Juneau, Alaska
Duration: 5 hours 30 minutes (approx.)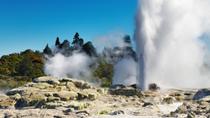 105 Reviews
Take in the highlights of New Zealand's most beautiful city, Rotorua, when your cruise ship docks in Tauranga. Receive a traditional welcome at Whakarewarewa, ... Read more
Location: Tauranga, New Zealand
Duration: 7 hours 30 minutes (approx.)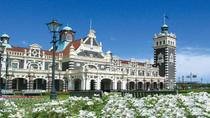 192 Reviews
When your cruise ship docks in Dunedin, take a trip through the spectacular scenery surrounding the Taieri River on board the Taieri Gorge Railway. Travel ... Read more
Location: Dunedin, New Zealand
Duration: 7 hours 30 minutes (approx.)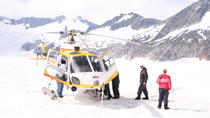 46 Reviews
While in port in Juneau, enjoy an scenic Alaskan experience through the eyes of an Iditarod musher. This shore excursion takes you on a helicopter tour over ... Read more
Location: Juneau, Alaska
Duration: 3 hours (approx.)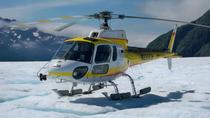 154 Reviews
While in port in Juneau, take advantage of Alaska's incredible scenery on this two-part shore excursion. Take to the skies on a helicopter tour over the ... Read more
Location: Juneau, Alaska
Duration: 2 hours 30 minutes (approx.)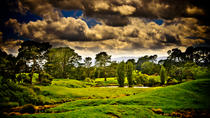 37 Reviews
Enter a world of hobbits and hot pools when your cruise ship is in port in Tauranga. This shore excursion to Middle Earth takes you on a tour of the Hobbiton ... Read more
Location: Tauranga, New Zealand
Duration: 7 hours 30 minutes (approx.)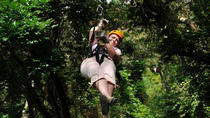 164 Reviews
Roatan is mostly known for two things -- beaches and adventure. On the famous Zip 'n' Dip Canopy Tour, you can enjoy both of these and make the most of your ... Read more
Location: Roatan, Honduras
Duration: 4 hours (approx.)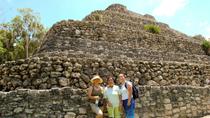 52 Reviews
When your cruise ship docks in the port of Costa Maya, embark on a 3.5-hour shore excursion to Chacchoben. Explore the ancient Mayan city, where mysterious ... Read more
Location: Costa Maya, Mexico
Duration: 3 hours 30 minutes (approx.)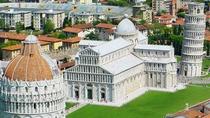 150 Reviews
Swap Livorno's cruise port for the sights of Pisa and Florence on this full-day shore excursion. Take in the quintessential Tuscan countryside as you travel to ... Read more
Location: Florence, Italy
Duration: 9 hours (approx.)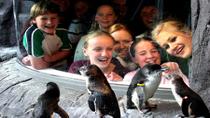 57 Reviews
Experience the grand architecture and beautiful gardens of Christchurch when your ship is in port in Akaroa. Your shore excursion from Akaroa port also ... Read more
Location: Christchurch, New Zealand
Duration: 6 hours (approx.)