Wild West Escapes
By Viator, January 2013
The Wild West is one of the hallmarks of American history and folklore, conjuring up images of gun-slinging sheriffs, rebellious outlaws, loud saloons, and long horseback rides. Many of the icons of the Old West are still alive and well today in the Southwest.
Phoenix
- Phoenix is the main jumping off point for one of the best known Old West towns -
Tombstone
. Whether it was the 1993 movie or simply America's fascination with its history, Tombstone is a great day trip from Phoenix.
Fort McDowell
will also satisfy your appetite for historic fun! Take in some of the most scenic southwestern views with a trip to
Monument Valley
,
Navajo Reservation
, and the
Apache Trail
. Beautiful!
Sedona
- While Sedona is mainly known for its devastating natural beauty, there is plenty of rich culture and history for the more curious traveler. You can check out
ancient ruins
,
Broken Arrow
, or
the Navajo Reservation
, all major parts of Sedona's appeal. Get a taste for
Canyons and Cowboys
on a day trip or
stop at a Native American trading post
.
Grand Canyon
- The Grand Canyon is a stone's throw (well, a big stone) from many of Arizona's most memorable historical sites. Combine a trip to see America's biggest tourist attraction with side trips to
Sedona and the Navajo Reservation
or
the railroad
!
Multiday Trips - To get the full Southwestern experience and get the Best of the Old West, a multiday trip through the region's highlights is a must. Get the best of
the Native American Cultures
, the
Grand Canyon
, or more!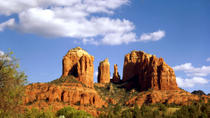 317 Reviews
A trip to the Grand Canyon is simply a must-do for anyone visiting Phoenix. On the way to America's most iconic piece of natural beauty, drive through the ... Read more
Location: Phoenix, Arizona
Duration: 13 hours (approx.)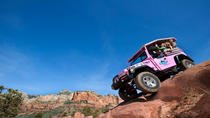 240 Reviews
The steep obstacles of Broken Arrow, a popular 4x4 trail in Sedona, require the high ground clearance a 4WD provides. Let a guide navigate your 6- to ... Read more
Location: Sedona, Arizona
Duration: 2 hours (approx.)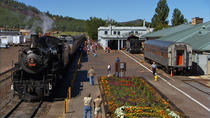 27 Reviews
This tour includes the beautiful Sonoran Desert, the red rock country of Sedona, Oak Creek Canyon and the spectacular Grand Canyon.
Location: Phoenix, Arizona
Duration: 3 days / 2 nights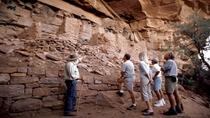 92 Reviews
Venture into the picturesque desert backcountry on this rugged off-roading adventure from Sedona. Enjoy views of spectacular red rock formations and ancient ... Read more
Location: Sedona, Arizona
Duration: 3- to 4-hours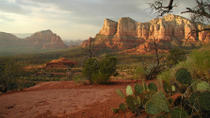 30 Reviews
Discover the stunning array of red sandstone formations at the Red Rocks of Sedona. In addition to experiencing the breathtaking backdrop of the Red Rocks you ... Read more
Location: Phoenix, Arizona
Duration: 11 hours (approx.)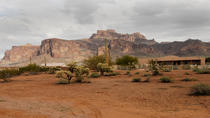 51 Reviews
Arizona is renowned for its spectacular scenery, and you will certainly see a lot of it on this tour. Journey along the magnificent Apache Trail following the ... Read more
Location: Phoenix, Arizona
Duration: 8 hours (approx.)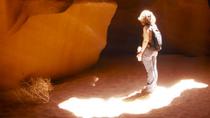 32 Reviews
Visit the Navajo Indian Reservation and see the true native America including a stop at their trading post. After you arrive in Page, Arizona you will travel ... Read more
Location: Flagstaff, Arizona
Duration: 11 hours (approx.)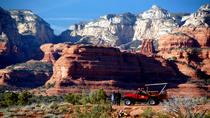 35 Reviews
Take a step back in time to the wonderful world of cowboys! Travel through the beautiful canyons of Sedona to an old log cabin, where you will discover its ... Read more
Location: Sedona, Arizona
Duration: 2 hours (approx.)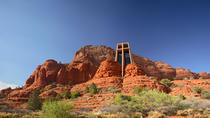 24 Reviews
Visit the city of Sedona and experience the beauty this town has to offer. The incredible mountains that Sedona is famous for have long been inspiration to ... Read more
Location: Phoenix, Arizona
Duration: 14 hours (approx.)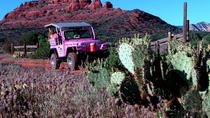 44 Reviews
Hold on tight on a 4x4 adventure into the desert outback! From Sedona, this off-roading experience takes you by open-air Jeep through the vast Sonoran Desert. ... Read more
Location: Sedona, Arizona
Duration: 2.5- to 4-hours