Wine Tasting
By Viator, November 2012
Want to know the best way to get inside a country's culture? By sampling its wine and food, that's how!

Whether it's French Champagne, Italian Chianti or Californian Zinfandel, a wine-tasting tour reveals the traditions and history of both people and place, and whisks you on a road trip through stunning rural countryside.

Designed for both wine novices and experts, wine-tasting tours are hugely informative and entertaining. Combining stops at several working wineries and cellar doors, you have the chance to sample different varieties, purchase wines and pick up wine-tasting tips, wine-making background and tasting notes.

Tours are led by professional vinologists and wine lovers, and are usually accompanied by cheese and produce platters, or lunch featuring gourmet local produce at a vineyard restaurant.

Of course, some of the most popular wine-tasting destinations include Italy and France. Drive through the poplar-dotted Tuscan countryside to sip Chianti, sample wines and cheeses in Florence or visit a royal cellar for a wine masterclass with a professional sommelier in central Paris.

In South Africa, wine-tasting tours target the lovely Stellenbosch, Franschhoek and Paarl Valley regions to sip Shiraz, Chardonnay and Semillon wines.

California's Napa and Sonoma Valleys are home to some of the most prestigious wineries in the US, producing sparkling varieties, reds and whites, including groundbreaking biodynamic labels.

One of Australia's premier wine-producing areas is Victoria's lovely Yarra Valley, where an abundance of wine tours are offered to boutique wineries, gourmet specialists and vineyard restaurants. Specialties here include Pinot Noir and Chardonnay.

Private tours, small group tours, helicopter tours, bike tours, food-pairing tours, chocolate and wine tours, wine-tasting walking tours – wine tours come in all shapes and sizes, offering a convivial, fun way to meet people and share a little local hospitality.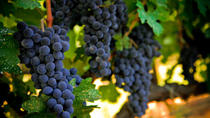 2049 Reviews
Wine taste your way through Napa and Sonoma on this day trip from San Francisco. Enjoy a comfortable, picturesque drive by luxury coach to wine country to ... Read more
Location: San Francisco, California
Duration: 8 hours (approx.)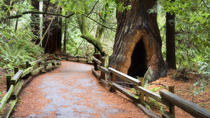 1311 Reviews
Discover why Muir Woods and the Northern California wine country are two of San Francisco's most popular day-trip destinations on this great value tour combo. ... Read more
Location: San Francisco, California
Duration: 9 hours (approx.)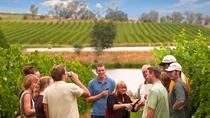 662 Reviews
Discover Victoria's Yarra Valley wine region on this day trip from Melbourne. With an expert guide to act as your wine tutor, visit four of the area's ... Read more
Location: Melbourne, Australia
Duration: 8 hours (approx.)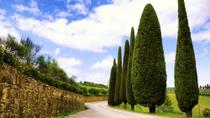 570 Reviews
Treat your taste buds on a full-day Chianti wine and food tour from Florence and sample some of Tuscany's finest wine, cheese, meat, chocolate and more! With a ... Read more
Location: Florence, Italy
Duration: 10 hours (approx.)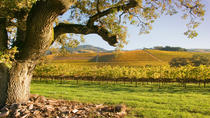 180 Reviews
Travel by luxury van through wine country's gorgeous vineyard-covered hills, on this day-trip to Napa and Sonoma from San Francisco. You'll visit at least two ... Read more
Location: San Francisco, California
Duration: 9 hours (approx.)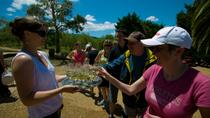 130 Reviews
Sample the bounty of Waiheke Island on a 4-hour food and wine tour that visits Stonyridge Vineyard, Casita Miro, Mudbrick Vineyard and the Rangihoua Estate. ... Read more
Location: Auckland, New Zealand
Duration: 5 hours 30 minutes (approx.)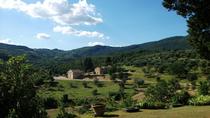 1432 Reviews
Combine Chianti wine with blissful Tuscan countryside on a half-day wine tour from Florence! With a tour escort, travel out of Florence and spend the afternoon ... Read more
Location: Florence, Italy
Duration: 6 hours 30 minutes (approx.)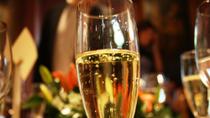 475 Reviews
Discover the locals' favorite 'cicchetti' bars in Venice, enjoying the city's famous tapas-style dishes with an expert guide! The exciting 2.5-hour food tour ... Read more
Location: Venice, Italy
Duration: 2 hours 30 minutes (approx.)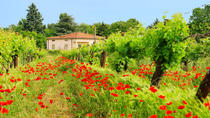 1045 Reviews
See the very best of Tuscany on a full-day trip from Rome! Traveling to the stunning Val d'Orcia region, south of Siena, you'll be introduced to a beautiful ... Read more
Location: Rome, Italy
Duration: 13 hours (approx.)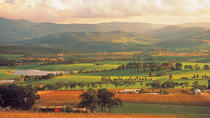 248 Reviews
Travel through the Dandenong Ranges and Yarra Valley wine region on a full-day tour from Melbourne. Have morning tea and see spectacular native birds in the ... Read more
Location: Melbourne, Australia
Duration: 9 hours (approx.)