Sightseeing in Cairns? Save big with a Cairns Attraction Pass and make the most of free or discounted entry to some of the city's most popular attractions. Personalize your itinerary with your free guidebook; save up to 45% on entrance to the Australian Butterfly Sanctuary, Wildlife Habitat Port Douglas and Tjapukai Aboriginal Cultural Park; or enjoy fun activities like a river cruise, a jet boat ride or a river tubing excursion. Choose between a 1-day pass with access to three attractions; a 5- or 7-attraction pass valid for up to 3 months; or an unlimited pass, valid for up to 7 days.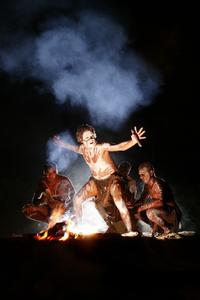 Perfect for all interests and tastes, the Cairns attraction pass can save you up to 45% on some of the top attractions and activities, allowing you to explore the city at your leisure

Take a thrilling jet-boat ride through the waters of the Trinity Inlet; explore the rainforest at Rainforestation just 30 minutes from Cairns; and see native Australian wildlife including crocodiles, kangaroos, and koalas. Want more time with critters? Check out the interactive exhibits at Wildlife Habitat Port Douglas.

Learn about Aboriginal culture at Tjapukai Aboriginal Cultural Park, where you can throw spears and boomerangs, taste bush foods, hear didgeridoo performances, watch traditional dances, paint and more!

These are just some of the attractions that you can visit with your Cairns Attractions Pass. The choice is yours. You'll be provided with a free full-color guidebook featuring maps and information on the attractions, including their location and opening hours plus special discounts. See Pricing for more information on the following pass options; read below in the Itinerary for a full list of attractions that you save on.

Cairns Unlimited Attraction Pass:
Valid on your choice of two, three or seven consecutive days after it is first used. In addition, you'll receive discounts on several other top experiences including Barron River Rafting, Barefoot Tours and Tjapukai Dinner & Show. Please note: a 'day' is based on a calendar day, so if you start your pass at 4pm on Friday, for example, Friday is counted as day one of your pass usage.

1-Day Attractions Pass:
Visiting just for the day? Gain entry to three attractions in one day, perfect for people with limited time.

5-Ticket or 7-Ticket Cairns Attractions Pass:
Entry tickets to five or seven attractions that are valid for three months from the activation date.
Itinerary
Attractions and Savings Include:
Australian Butterfly Sanctuary
Cable Ski Cairns pass (1 hour)
Cairns adventure cruise (1 hour)
Cairns sunset cruise
Cairns Wildlife Dome
Fitzroy Island round-trip ferry (additional AU$5 levy)
Jet boat ride (40 minutes)
Port Douglas Wildlife Habitat
River Tubing (additional AU$ 15 levy)
Rainforestation Nature Park including cultural show and army duck
Round-trip coach transfers to Mission Beach

Tjapukai Aboriginal Cultural Park (daytime only)
Underwater camera hire (1 day)
Ochre Restaurant - one free meal (lunch or dinner)
Special Offers:
Atherton Tablelands day trip for AU$25
Barron River Rafting for AU$49

Cairns city tour for AU$20
Cairns Inlet cruise including 2-course lunch for AU$23
Cairns sunset cruise including 3-course dinner for AU$50

Cooktown 4WD tour from Cairns; save AU$25 on the retail price
Fitzroy Island return ferry and unlimited water sports for AU$30 (plus AU$5 levy)

Outer Great Barrier Reef cruise for AU$60

Hot air balloon flight; save $20 on the retail price
Mossman Gorge Centre; 25% saving on the retail price of the Indigenous Dreamtime Legend Walk
Tjapukai Aboriginal Cultural Park dinner and show for AU$62