Bathe in the warm waters of the Indian Ocean and watch the sunset over the Bay of Bengal on this private 4-5-hour evening tour from Chennai, including hotel pick-up. Choose from Marina Beach, with its amusement park and aquarium; the palm-fringed Covelong Beach; or laid-back Elliot Beach. After taking in the sights, enjoy swimming and water sports, or tuck into traditional Indian snacks as you stroll along the waterfront.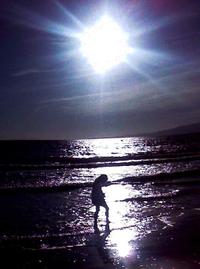 After pickup from your Chennai hotel in the late afternoon, you'll be whisked away from the hustle and bustle of the city and taken to the beach of your choice. At the end of your beach experience, you'll be conveniently taken back to your hotel.

Elliot's Beach
Known as Besant Nagar Beach or 'Bessie,' this popular beach in Chennai's Besant Nagar neighborhood is a calm and tranquil place ideal for lounging and sun bathing.

Soak up the relaxing, scenic atmosphere and head to some of the beach's landmarks like the 20-year-old Velankanni Church; Ashtalakshmi Temple, dedicated to goddess Lakshmi; and the Schmidt Memorial, dedicated to a Dutch sailor who lost his life while saving a drowning fellow.

You can also visit the many food stalls and restaurants lining the beach to enjoy some traditional South Indian snacks while taking in great ocean views.

Covelong Beach
Covelong is a fishing village and port town home to posh Covelong Beach, the site of a former fort. Flanked by picturesque palm trees and lined with glittering white sand dotted with colorful sea shells, this beautiful place is a must-see.

After taking in the scenery, adventure lovers can enjoy water sports like wind surfing, surfing, swimming and cricket.

Marina Beach
Famous Marina Beach is the pride of Chennai and one of the longest beaches in the world with a stretch of 2.5 miles (4.5 km). Here, see the statues of heroes from Tamil culture and visit the fascinating aquarium.

Stop by the food stands for some tasty Indian bites; have fun on the amusement park rides, such as the merry-go-ground and skating rink; and take an evening stroll on the sand during sunset.