Pamper your palate with Cretan wine and delicacies during this 1.5-hour tasting session in a Chania bistro. Crete is a haven for foodies and the Greek island's winemaking heritage dates back to the Bronze Age. During this experience, your guide will introduce you to some of Crete's most esteemed wine varietals, teamed with smoked meat, cheese, rusks and bread. This small-group tour is limited to just 14 participants, ensuring a more intimate experience.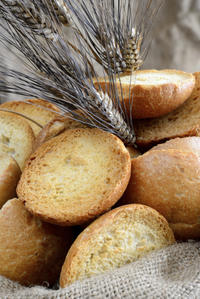 Meet your wine-expert guide at a bistro in central Chania, and start your experience by answering a short questionnaire to outline any specific interests you may have. A local with lifelong experience in the wine industry, your guide is one of the most knowledgeable and passionate Cretans when it comes to wine; the perfect companion for your 1.5-hour wine tasting!

Before sampling some exciting varietals, learn about Crete's winemaking heritage and its history. Cultivated for nearly 4,000 years, Cretan wine traces its roots to the inland region of Vathipetro where the first wine press — thought to be roughly 3,500 years old — was found. Nowadays, the island boasts 10 varietals of wine, of which seven are white and three red, with high levels of acidity that complement the islander's diet of fresh seafood and wild greens.

Learn about popular Cretan varietals such as the aromatic thrapsathiri or the delicately flavored vilana grape, and hear of the sweet moschato spinas with its floral and fruity tones. Based on your group's answers to the questionnaire, your guide will select four different wines for you to try; these may be local, Greek, international, or even made from a variety of different blends.

Sip on the wine while learning about nearby Cretan vineyards, and savor an assortment of traditional light dishes alongside each glass. The delicacies vary, but typically you can expect fresh bread, rusks and a platter of local cheese and smoked Greek meat.

At the end of your tasting session, purchase some of the wine to take home, if you wish, and then bid your guide goodbye.