Explore Grenada's aromatic spice gardens and learn about the island's vast spice production on an informative half-day tour. Wander among the citrus grove, cotton bushes, cashew nut trees and century-old mahoganies of the private Sunnyside Garden; meander along De La Grenade's Spice Garden Trail discovering native fruit trees and medicinal herbs, as well as sampling locally made jellies and Grenada's legendary liqueur—both made using the island's prolific nutmeg; and experience the jungly wonders of Smithy's Garden, home to yellow palms, ginger lilies and loads of avocado and pear trees.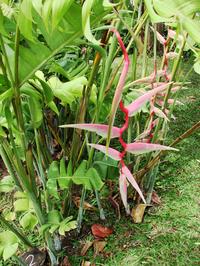 Learn how Grenada, the 'Island of Spice,' has become one of the world's most famous spice-producing countries on this spice garden tour! Explore three local spice gardens with your expert guide and see how spices such as nutmeg -- as well as tropical plants including exotic hibiscus, cuban royal palms and bromeliads -- are grown.

After pickup from your hotel, take a scenic drive through the port city of St George's. Stop first at Sunnyside Garden, a beautiful 5-acre (2-hectare) private garden. Admire the gorgeous, 100-year-old mahogany trees as you tour the garden with your guide and learn about the garden's variety of flora and fauna, including a citrus grove, cashew nut trees, nutmeg trees, West Indian cotton bushes and more. Keep your eyes out for tropical birds and turtles roaming the garden and visit a 1920s' estate house on-site.

Continue to De La Grenade's Spice Garden Trail, where you'll learn how Grenada's nutmeg pods are processed into mouthwatering jams and jellies. Here, enjoy tastings of locally produced jams, jellies and the famous De La Grenade liqueurs, one of the Caribbean's oldest and most exotic flavors. Follow your guide around the garden and hear interesting facts about native flowers, medicinal herbs, fruit trees and more.

Stop finally at Smithy's Garden, located right past historic Fort Frederick. Enjoy a tour of this gently sloping spice garden that is known for its 'jungle' feel. Divided into two gardens, old and new, this estate features an orchard bursting with a variety of herbs, vegetables and fruit including avocados, pears and bananas . In the new garden, you'll feel as though you're in a tropical rainforest, with plants such as ginger lilies, heliconia and yellow palms surrounding the area. After touring Smithy's Garden, you'll be transported back to your hotel.