Track lions, rhinos, leopards and more on an early morning game drive through Kruger National Park. Set out in an open-roof 4x4 through the African bush and across vast open plains to view some of the world's most incredible wildlife in their natural habitat. Look for grazing zebras and lumbering elephants, and keep an ear out for eagles and vultures that may be circling overhead. You may even spot a hippo! This 6-hour tour is one big photo op so have your camera ready.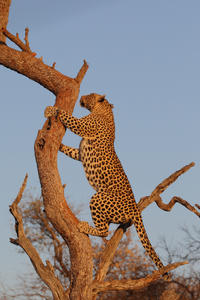 Leave your Mpumulanga lodge in the early morning, and travel deep into Kruger National Park, one of Africa's largest expanses of unspoilt wilderness. After arriving at one of the park's safari lodges, meet your guide – a professional ranger – and then hop inside your 4x4 vehicle to start your morning game drive around the famous park.

Sit back and relax as your guide drives, and look out for the animals that make up Africa's much-lauded Big Five. The term 'Big Five' was coined by poachers who originally used it to refer to the most difficult animals to hunt on foot; today, it represents some of the most exciting animals to see on safari.

The park's vibrant birdlife is often easier to spot on morning game drives, so keep an eye out for vultures, eagles, raptors and more as the birds circle overhead looking for prey. In between learning about the different species of birds and animals from your guide, enjoy several photo stops to soak up the raw natural beauty of the park. The scenery of Kruger National Park is world renowned and vistas over the sun-baked plains in the soft-morning light are incredible.

After exploring the park, your game drive finishes back at the safari lodge. After bidding your guide goodbye, hop back on board your coach and return to your lodge in Mpumulanga.