Venture to the heart of the jungle on this private 3-hour hike from Langkawi, including hotel pick-up. Trek through the dense rainforest of Pulau Langkawi on a moderate hike, stopping to admire the lush tropical foliage, learn about the region's impressive biodiversity and spot wildlife like monkeys, flying lemurs and pygmy squirrels.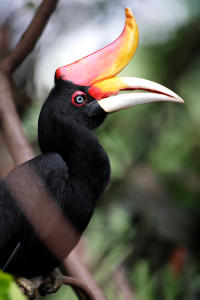 Langkawi covers only 185 square miles (480 square km), but close to 65% is covered by rainforest. For a small island, Langkawi is rich in biodiversity, boasting over 200 species of birds and hundreds of species of plants.

On your comfortable trek through the forest, you'll be greeted by a morning chorus of birds and monkeys. If you visit during the afternoon, you'll have a chance of spotting flying lemurs or pygmy squirrels. Your guide will point out facts and features of the tropical forest, and lead you from the foot of the jungle to the top of the summit.

Don't miss out on this thrilling jungle adventure!