Upon landing at Los Cabos International Airport (SJD), sail straight past crowded taxi lines and travel directly to your accommodation in an air-conditioned private vehicle. Begin and conclude your holiday with comfort and convenience on this round-trip airport transfer, which also includes your return journey for your departure flight. Start your serene sojourn in Baja California Sur as you mean to go on with this stress-free transfer.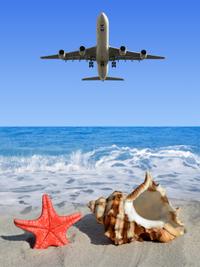 Greet your courteous driver in the arrivals lounge after collecting your luggage and clearing customs. Enjoy the sights of the Sur as you are smoothly transported to your hotel in one of the zones listen in the Itinerary section. 

Enjoy an equally tranquil return ride when your time in Mexico comes to an end. Meet your driver at your hotel and travel directly to the airport for your departure flight. 

Please ensure full details of your confirmed flight and accommodation address are provided when booking your transfer. Once purchased, your round-trip transfer will be instantly confirmed and you'll receive a voucher to present to your driver upon arrival. 

Price is based on eight people sharing a vehicle.
Itinerary