Visit San Diego's legendary craft breweries on a bus or walking tour through the heart of the city. Stroll to downtown's landmark breweries, and sample beers at a rooftop bar with views across San Diego Bay. Opt for a bus tour and you'll cover even more territory; see what's on tap at three of the city's best breweries — option include Ballast Point, Green Flash and Stone Brewery — then finish with lunch or dinner at a lively brewpub.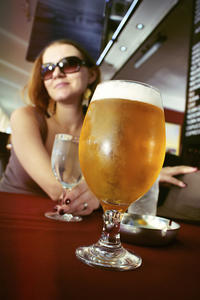 Walking Tour:
Begin your walking tour of downtown San Diego with a stroll to Karl Strass brewery, known for its local IPAs. You'll enjoy a beer-tasting with a quick explanation of the plant and brewing process. Next you'll see sights of downtown San Diego as you continue to Rock Bottom Brewery for a quick taste of their various brews, and then you'll head to the Yard House to see 50 different selections of beer on tap and sample a few! The tour continues to a popular downtown hangout, the Beer Co, where you can taste more hand-crafted brew. You'll then end the tour at Altitude, a fun rooftop bar.

Day Bus Tour:
After boarding the bus, you'll visit approximately three breweries, which may include Stone Brewery, Green Flash, Lost Abbey, Iron Fist or Ballast Point. This daytime bus tour is for the hard-core craft beer-lover who enjoys hoppy and earthy brews. Go behind the scenes and learn from local brewers how their unique beer is made (although they won't spill all the beans!). You'll tour brewery facilities and then taste the beer at each place you visit (usually three breweries). For lunch you'll stop at either San Marcos Brewery or Oceanside Ale Works.

Night Bus Tour:
On this nighttime bus tour, you'll hear about the brewing process and learn what makes San Diego beer so special -- so earthy and hoppy! For example, did you know the craft beer from San Diego's breweries has some of the highest alcohol content this side of the Northern Hemisphere? Facts like that will keep you entertained as you visit the breweries, where you'll have beer tastings and go behind the scenes.You'll visit three breweries including Mission Brewery, Green Flash or Lost Abbey and taste the beer at each place you visit. The night will end with a sit-down dinner at a San Diego craft brewery, either San Marcos Brewery or Pizza Port.