Travel on a comfortable bus from downtown San Diego to San Diego Zoo Safari Park. Have the option to include admission to the 1,800-acre San Diego Zoo Safari Park for an exciting safari adventure on the outskirts of San Diego. Modeled on the African Serengeti and the vast expanse of the Asian plains, the San Diego Zoo Safari Park is home to more than 3,500 rare and exotic animals. The complimentary tram offers a 30-minute tour that takes you close to exotic animals including elephants and zebras.
Why Our Insiders Chose This Tour
It's so cool how you can see exotic animals like lions, cheetahs and rhinos in habitats similar to their natural environments. If you don't want to make the long drive there yourself, this is a smart choice.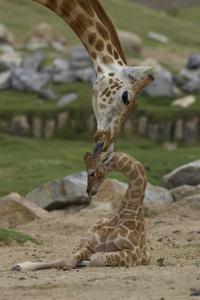 San Diego Zoo Safari Park is located about 30 miles (50 km) from downtown San Diego. Enjoy an easy journey with this transportation package, which includes the option to add admission to the San Diego Zoo Safari Park.

Starts your morning with pickup from select San Diego hotels or Kettner Blvd, then relax in your deluxe climate-controlled bus for the ride to the Safari Park, which takes from 30-45 minutes depending on traffic.

When you arrive, you can decide where to start your exploring and set your own pace. The complimentary Africa tram provides a 30-minute tour that travels past herds of zebras, elephants and various endangered species. Walking trails wind through dense forests and grassy savannas along a safari trail in the Africa exhibit. Watch rhinos gather at a watering hole, a giraffe family mingle among the gazelles, South African cheetahs lounge on a sunny hill, or learn about the majestic California condors.

If you need to rest, head to Nairobi Village for dining and shopping options. After about seven hours, your bus returns you to starting point in San Diego.

Please note: This is a transportation and admission package. You will not be able to redeem your voucher at San Diego Safari Park.
Itinerary
Attractions at San Diego Zoo Safari Park include:

Africa Tram: An exciting expedition with brightly colored tour vehicles and a diverse animal collection to see. The ride path takes you around some of the field exhibits, giving you a chance to connect with the animals on a closer level during this relaxing adventure.

Cheetah Run: Witness the fastest land mammal up close and personal doing what it does best: run! During Cheetah Run, watch as the sleek cat races down a 330-foot-long track that allows it to stretch its legs and reach maximum speed — about 70 miles per hour!

Conservation Carousel: For kids and the young at heart, the colorful Conservation Carousel features 60 creatures to choose from, many of them replicas of rare and endangered animals. You can ride a giraffe, rhino, zebra, cheetah, and more—which will be your favorite? (own expense)

Lorikeet Landing: Watch colorful rainbow lorikeets swoop down to enjoy nectar offered by guests. Exhibit entrance is free; lorikeet food is available for purchase to experience the thrill of feeding these birds by hand.

Robert the Zebra: If you've ever wanted to have a conversation with a zebra—or even if it never crossed your mind—this is your chance! Robert the Zebra lives in digital, animated form on a large screen, where he can see the people who have come to visit. He asks questions, cracks jokes, talks about zebra life, and is very curious about humans. Takes place in the Discovery Station Amphitheater.

Fisher-Price Samburu Jungle Gym: Kids love to climb and explore in this safari-themed play area; parents love the shade-covered picnic area.

Discovery Station: This kid-friendly area is filled with musical instruments, puppets, books, craft activities, and wildlife toys designed to give children and their adult companions a playful space for animal-themed fun. Staff educators facilitate learning and activities every day during regular operating hours. Stop by for an impromptu animal presentation or do a stone rubbing of your favorite animal footprint.

Frequent Flyers Bird Show: Watch as our avian stars soar over your head and perform other feats that showcase their amazing natural abilities! Located at Bird Show Amphitheater, between Gorilla Forest and African Woods.