This half-day, private guided tour let's you explore the historically rich Pompeii. Leave Sorrento via train for the comfortable journey to the archaeological site. Once there, learn about the history of the legendary place that was frozen in time by a volcanic eruption some 2,000 years ago. See the casts of victims, the Forum, food shops, baths, markets and public squares. If you're traveling with children, choose the family tour, which comes with a child-friendly guide and fun puzzles, games and a map.
Highlights
Half-day private morning or afternoon rail tour to Pompeii from Sorrento
Discover the UNESCO-listed ruins of Pompeii, destroyed by Mt Vesuvius' eruption in 79 AD
Explore the highlights and streets of this once bustling Roman city
See top attractions such as the Temple of Apollo, baths and brothel
Learn about daily life 2,000 years ago and the city's tragic fate
Select the fun family tour with puzzles, games and a map for the kids
Enjoy the full attention of a private guide on both the standard or family tour
What You Can Expect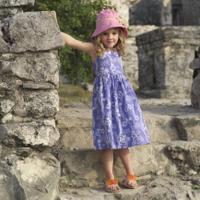 Meet your private guide at the train station in Sorrento and begin this exciting day in Pompeii. Learn about the history of Pompeii from the knowledgeable guide during the 30-minute train ride.  Choose between a morning or an afternoon tour. 
Once at the archaeological and historical site, which was buried under a volcanic eruption in 79 AD, head inside (at your own expense). Stroll the basalt-stone streets of this ancient Roman town which, ironically, is perfectly preserved. Learn about the daily life of the 20,000 Pompeii denizens, most of whom died from the eruption. 
Walk past houses and shops, markets and spas. Explore the center, known as the Forum, with its casts of victims, and be sure to check out the Temple of Apollo and the public weighing scales. And be sure not to miss the bakeries and 'fast food' restaurants, where clay jars served ready-to-eat delights. And, of course, be sure to stop by the brothel, a favorite landmark in Pompeii. 
After seeing the main sites, the tour finishes, but here you can choose to continue to explore on your own. Or can get the train back to Sorrento and enjoy the relaxing journey. 
Family Tour Option:Have children with you? Choose the family option. It's a fascinating history lesson for children and for adults alike.
With your child specialist guide, your kids will receive a fun map of the ruins, and can choose their own route through Pompeii, enjoying clues, puzzles and games that bring the city back to vivid life. It's an engaging way for them to learn about life and events here long ago.