Enjoy a private 4-hour tour of the Tomb of Emperor Jingdi (Hanyangling Tomb) in Xi'an, including round-trip hotel or airport transfers. Accompanied by your private guide, learn about the magnificent tomb, which dates back to 153 AD and was built to house the Emperor and his wife. Marvel over the thousands of human and animal army figurines as you look down through the transparent glass floor, and discover their resemblance to the iconic Terracotta Warriors.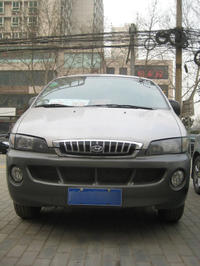 Arriving in Xi'an: Airport to Hotel
Your exciting time in Xi'an will start immediately when you arrive at the airport, where your guide will meet you and take you on a 30-minute drive to the Tomb of Emperor Jingdi (Hanyangling Tomb) for a 3-hour private tour.

On the way, learn how the tomb was built in 153 AD as a joint tomb between Emperor Jingdi and his loving wife Empress Wang.

When you arrive, your guide will show you the proper way to enter the underground tomb, an archaeological site protected by a transparent glass floor. With your provided shoe protectors, walk right on top of the exhibit and see all the way to the bottom.

See thousands of miniature human figures specially arranged in various corridors, and learn about royal life and the social system 2,000 years ago in China. Learn how these figures differ from the famous Terracotta Warriors in Emperor Qin's Mausoleum. Jingdi's army figurines were made of clay and wood, so they began to rot, which is why many of the statues are armless.

After your fascinating tour, you'll be taken directly to your hotel to begin your stay in Xi'an.

Departing Xi'an: Hotel to Airport
If you have limited time in Xi'an, you can still do some great sightseeing before your departure flight. At the end of your stay, your guide will pick you up at your hotel and take you on a tour of the Tomb of Emperor Jingdi. Afterward, you'll be taken directly to the airport to catch your late-afternoon departure flight.

Price is per person, based on 6 adults per car/vehicle.