Kept hidden from the public until 2007 and strictly adhering to its sustainable tourism model, the evocatively named Rio Secreto, or "Secret River," is deserved of its reputation as the best kept secret of Mexico's Yucatan Peninsula. A dramatic series of caves carved out by the flow of an ancient underground river, the Rio Secreto is most famous for its large half-sunken cavern, one of few in the world that is accessible to non-professional divers.
Venturing underground, visitors can explore the eerie passageways that once formed part of the mysterious, yet much talked about Mayan underworld; swim in the fabled underground river; and admire the unique natural caves, dripping with stalactites, stalagmites and strikingly colored mineral formations.
Practical Info
The Rio Secreto Nature Reserve is located about 3.2 miles (5 km) southwest of Playa del Carmen, just off Highway 307, and is accessible to the public by guided tour only. It is open daily from 9 a.m. to 5 p.m.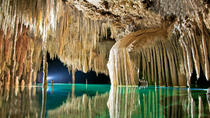 104 Reviews
Discover the mysteries of the Yucatan on a visit to Rio Secreto Nature Reserve. Enjoy an exciting afternoon adventure at Rio Secreto, where you'll wade and ... Read more
Location: Cancun, Mexico
Duration: Flexible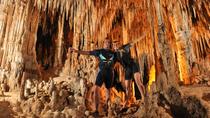 18 Reviews
Discover the splendor of Río Secreto Nature Reserve: Journey to the heart of a cenote, and in the silence of the underground cave, marvel at the ... Read more
Location: Playa del Carmen, Mexico
Duration: Flexible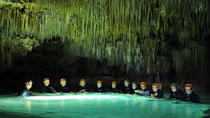 4 Reviews
Book and save with this full-day, small-group combo tour that perfectly blends history, culture and adventure. You'll first be guided through the world's ... Read more
Location: Tulum, Mexico
Duration: 12 hours (approx.)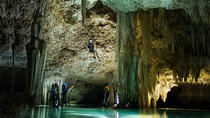 5 Reviews
Rio Secreto has evolved, both as a brand and as a natural reserve, with the new addition of 'Rio Secreto Plus' - the most spectacular tour in the Mexican ... Read more
Location: Playa del Carmen, Mexico
Duration: 5 hours (approx.)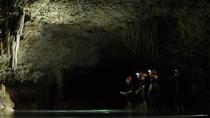 Enjoy the most complete and exclusive tour in the Mexican Caribbean as you discover the Privilege route at Rio Secreto Nature Reserve. Your tour includes ... Read more
Location: Cancun, Mexico
Duration: Flexible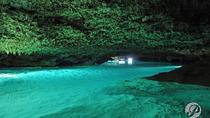 Very few humans walk on the moon or climb Everest and also very few explore Privilege. This is a route at Rio Secreto in Cancun and you will have an ... Read more
Location: Cancun, Mexico
Duration: Flexible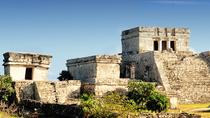 1 Review
Immerse yourself in thrilling history and scenic vistas during this full day tour of the Tulum ruins and Rio Secreto Nature Reserve from Playa del Carmen. Get ... Read more
Location: Playa del Carmen, Mexico
Duration: 12 hours (approx.)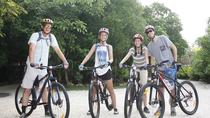 13 Reviews
Enjoy the thrill of living an adventure as you go biking in the Mayan jungle. This tour is full of emotions, nature and adrenaline. Recharge your energy and ... Read more
Location: Playa del Carmen, Mexico
Duration: 4 hours (approx.)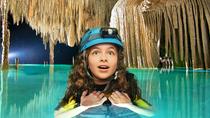 1 Review
Book and save with this combo tour that perfectly blends history, culture and adventure. You'll first the world's famous Mayan Site of Tulum overlooking the ... Read more
Location: Cancun, Mexico
Duration: 12 hours (approx.)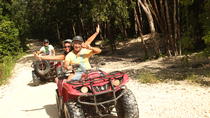 2 Reviews
Enjoy an incredible 3-in-1 adventure combo tour in which you'll explore the jungle on an ATV, swim in a cenote and visit Rio Secreto Nature Reserve. Admire ... Read more
Location: Playa del Carmen, Mexico
Duration: 2 hours 30 minutes (approx.)