Rialto Fish Market (Mercato di Rialto) Tours
To get a glimpse into authentic Venice, a visit to the city's historic outdoor fish market is a must. Venetians have been purchasing their fish and seafood, fresh fruit and vegetables, and other foods at the Rialto Market since 1097, making it one of the most long-lived aspects of daily life in the Floating City.
The Basics
At Venice's best-known local market, stalls stand cheek by jowl hawking familiar seafood as well as local specialties from the Venetian lagoon. Browsing the selection is a great way to get an idea of what's local and fresh before you peruse restaurant menus later in the day.
Many walking tours of Venice include a stroll through the Rialto Market along with stops at Piazza San Marco and the Doge's Palace and a gondola ride. An excellent way to visit is as part of a food tour of the city that combines the market with tastings of cicchetti, Venetian snacks.
Things to Know Before You Go
As with any busy outdoor market in Italy, it's a good idea to keep an eye on your valuables.

Be sure to bring your camera, as the stalls filled with artful displays of fresh seafood make for great photo opportunities.

Tours through the Rialto Market are on foot, so wear comfortable shoes and a sun hat.

The Rialto Bridge is essentially a flight of stairs going up and down, so getting to the market from across the canal may be challenging with a wheelchair or stroller. Instead, take vaporetto Line 1, which is wheelchair accessible, to Rialto Mercato.

How to Get There
Cross the Rialto Bridge from the San Marco side of the Grand Canal to San Polo, then turn right and follow the edge of the canal to Campo della Pescaria, the open square where the Erberia (fruit and vegetable market) is located. Beyond that is the Pescheria, the covered fish market.
When to Get There
The Rialto Market is open Tuesday through Saturday, and the stands are usually closed up by lunch. To see them at their most interesting (and to pick up anything you'd like for a picnic lunch), be there in the early morning.
Food Markets in Italy
Before the recent rise of supermarkets, Italians shopped for their food and housewares in bustling outdoor markets for centuries. A visit to the local market is a fascinating slice of Italian life in any city or town you visit.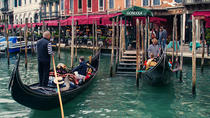 63 Reviews
If you only have a short time to explore Venice this tour is your perfect all-inclusive ticket to the top attractions of the city. Follow one of the expert, ... Read more
Location: Venice, Italy
Duration: 7 hours 30 minutes (approx.)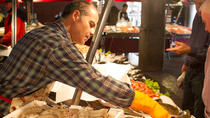 12 Reviews
Step away from the tourist trail to discover Venice's culinary history from the days when the city was a major spice trade port through to the present day. As ... Read more
Location: Venice, Italy
Duration: 3 hours (approx.)
44 Reviews
Taste delicious specialties and visit the highlights of the city on waters. This 2.5 hour small group tour is led by a local top-rated guide. Explore Rialto ... Read more
Location: Venice, Italy
Duration: 2 hours 30 minutes (approx.)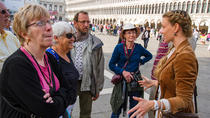 16 Reviews
If you've always wanted to explore enchanting Venice on foot and from the water, the Venice Walking Tour & Gondola Ride is the perfect introduction to this ... Read more
Location: Venice, Italy
Duration: 3 hours (approx.)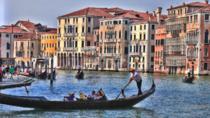 1 Review
You will be captivated  by the beauty of Venice, made up of 117 small islands connected to each other by 400 bridges.  Let yourself be seduced by one of the ... Read more
Location: Rome, Italy
Duration: 2 days (approx.)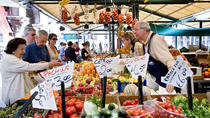 4 Reviews
Explore the famous Rialto Market and select seasonal ingredients with a professional chef during this 4-hour cooking class and wine tasting in Venice. Enter a ... Read more
Location: Venice, Italy
Duration: 4 hours (approx.)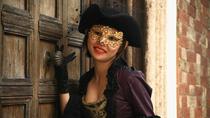 Explore the most dissolute and sensual secrets of Venice with our private walking tour through the places, the stories and the characters which made Venice the ... Read more
Location: Venice, Italy
Duration: 2 hours (approx.)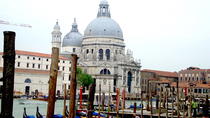 Enjoy a private full day shore excursion in Venice, the most romantic city of Italy.
Location: Venice, Italy
Duration: 6 hours (approx.)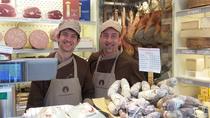 34 Reviews
Fall in love with Venice, through your 3-hour discovery of the gastronomic tradition of the city, through a uniquely designed small-group, walking food and ... Read more
Location: Venice, Italy
Duration: 3 hours (approx.)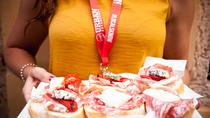 655 Reviews
Discover the locals' favorite 'cicchetti' bars in Venice, enjoying the city's famous tapas-style dishes with an expert guide! The exciting 2.5-hour food tour ... Read more
Location: Venice, Italy
Duration: 2 hours 30 minutes (approx.)